Corporate AV
Conference Rooms | Control Rooms | LED Walls | LED Perimeters & Banners
Creating outstanding experiences
We specialize in delivering professional audiovisual (AV) solutions tailored to the unique requirements of both public and private organizations such as universities, airports, police, fire brigade, and military facilities, broadcasters, and corporations. Our customized solutions encompass a wide range of offerings, including conference room solutions, control systems for security authorities, and cutting-edge LED walls and boards.
For conference rooms, our solutions enable centralized control of all audio, video, and microphone components, seamlessly integrating with building control systems. We also provide AV solutions and control systems for control rooms in security authorities, airports, and industrial companies that operate control centers. Our expertise extends to LED walls and programmatically activatable LED boards, allowing us to offer this advanced technology across various settings, from conference rooms and trade fairs to airports and stadiums.
We pride ourselves on our collaborative and confidential approach, working closely with clients to understand their unique requirements and provide the right technology solutions. Our highly skilled requirements engineering team and qualified installers ensure smooth project execution, and our dedicated support team is available for any maintenance or repair needs.
Additionally, we offer proactive monitoring services through our Customer Operation Center, allowing us to identify and address potential issues before they impact your technology.
Our key services
Conference Rooms
We offer conference room solutions that integrate technology for simple intuitive operation and outstanding experiences that make boundaries disappear. From small huddle rooms to large auditoriums, our solutions are tailored to meet customer requirements and ensure easy integration into existing infrastructure.
Control Rooms
We consult, plan, program, implement and integrate custom solutions for security organizations including airports, police and fire services, as well as industrial operations. Our technology enables effective communication and coordination in emergencies, increasing efficiency and ensuring safety of employees and facilities.
LED Walls
We consult, plan, implement and integrate advertising, events, digital signage and information systems. By understanding our clients' requirements, we provide customized solutions to ensure maximum impact and visibility. Our service includes installation, software configuration and seamless system integration.
LED Perimeters & Banners
Our football stadium LED perimeter service offers consultation, planning, implementation and integration of LED banners for enhanced visual presentation during matches. Whether it's maximizing visibility for sponsors, displaying dynamic advertisements, or creating an immersive atmosphere, our LED banners are designed to leave a lasting impression.
Additional Services
Service, Support and On-Site Maintenance
Top-notch service, support and maintenance for integrated media technology: Our team is available remotely or on-site 365 days a year to quickly fix any malfunctions. We also proactively monitor systems upon request and provide 24/7 telephone support. All services comply with the highest security standards.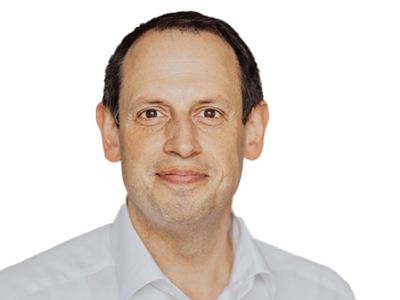 Moritz Helmchen | Principal
Our highly skilled, certified planning team and qualified installers ensure that projects run as smoothly as possible. If problems do arise, our support team is on hand to help you with maintenance or repairs.
What sets us apart – your benefits
Holistic technology expertise in customization and integration
With many years of experience and extensive expertise in the integration of media technology, our team can offer our customers customized solutions and optimal integration.
Flexibile, scalable, and secure systems
We plan and implement systems for our customers that are flexible and scalable to meet their changing needs. This allows customers to easily adapt and expand their media technology solutions. Our teams are experienced with high security standards and consult with our clients to ensure that they get a sustainable solution that best meets their needs within their budget.
Partnerships with leading manufacturers
Since we maintain close partnerships with the leading manufacturers of media technology products, our customers gain access to high-quality and innovative solutions at an attractive price.
Effective project management and comprehensive service
An effective project management and a comprehensive service enable the smooth implementation and maintenance of media technology systems and ensure that projects are completed on time and within budget.
We write success stories
Renewal of media infrastructure, support in strategy development and the creation of technology plans for the European Parliament
White Papers, Re­ports & Insights
Contact
Let's talk
Get in touch with our experts.