Digital value creation for real benefits
Shaped by changing consumer and user behavior, new market participants and technological progress, digitalization is making its way into almost every economic and ecosystem across the board. This results in increasing demands for agility, scalability, user experience and cost transparency. But there is also completely new potential and opportunities in the competition for reach and attention.
These developments are also reflected in the technological infrastructure and its digitalized and automated processes.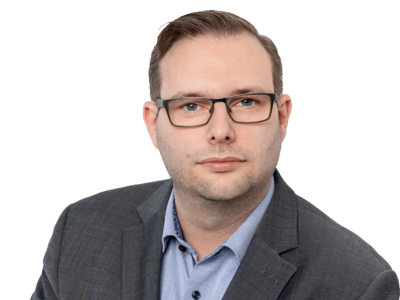 Philipp Glänzel General Manager & CTO, Qvest MENA
We realize digital and cross-media networked benchmark architectures in areas such as media, entertainment, online, social and broadcast. With deep technology expertise, we deliver what ultimately matters no matter what the technology: a first-class experience for our customers as well as a unique media experience.
Qvest as a partner for system integration
Best of breed - we never settle for less
Focusing on customer benefits: Emphatic and technological understanding are essential anchors of Qvest's interaction with clients and partners.
Digital business models require a well thought-out, robust and future-proof technology infrastructure. We are the key to this.
In-depth expertise in the implementation of technological transformation and digitalization projects.
Mind mix: Technology experts approach topics from different angles. IT and solution architects, engineers, software developers and project managers form a mind mix that is individually tailored to the challenges and offers maximum efficiency for the customer.
Markets and products in view: Qvest has outstanding market and product knowledge in the areas of media technology and information and communication technology.
Project success assured: Dedicated and individually tailored program and project management ensures smooth processes for technology projects.
Global excellence and local presence: Thanks to worldwide Qvest locations, an equally high standard of project, delivery and service quality is ensured for internationally active companies.
Best-of-breed: As an experienced general contractor specializing in technology, we deliver turnkey solutions with the claim of always finding the best possible technical and cost-effective solution.
IP Monitoring in SMPTE ST 2110
broadcast networks