You are visiting from the USA, Canada or Mexico. Visit qvest.us for our US-related Content!

Managed technology as a decelerator for CTOs
Maximum availability, flexible and intelligent scalability, timeliness, and security - these are just three of the many current requirements that apply to companies and organizations as a result of the dynamics of digital transformation. The share of digitized products and services has almost doubled within a few years. Shorter product cycles, changing consumer behavior, growing competition and more complex system requirements are increasing the pressure on decision-makers in companies even more.
Qvest offers its customers opportunities to slow down. Expertise, service, and individual support with over 30 years of experience are what make Qvest Managed Technology stand out. It enables our clients to reduce financial risks, sharpen core competencies and remain fit for the future. Sounds reassuring, doesn't it?
More time for innovations and visions for the future
Through close cooperation, the mutual exchange of knowledge and experience in international teams and projects, Qvest has been able to expand its support services brilliantly and custom-align them to all worldwide customers.
Provide & Manage: We provide individual platforms, services, and infrastructure. The Qvest experts monitor and manage the systems both on-premises and in the cloud.
Support & Operate: Our service desk offers technical support, user support and problem and incident management. The technical operators test systems in close coordination with the customer's IT experts.
Change & Extend: We adapt, expand, and complement systems and platforms. Qvest also provides temporarily required technology and services.
Protect & Report: We take care of the areas of infrastructure, end point, identity, and access management. We create transparency and evaluability through continuous system analyses and reporting.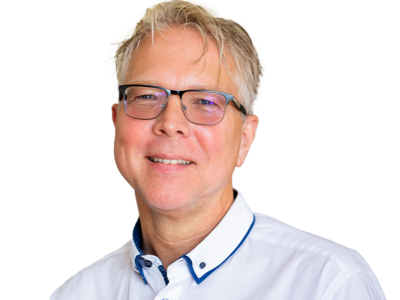 Thomas Müller CTO Qvest
We combine our skills and experience from the areas of technology, service & support, process optimization and digitalization and can thus provide a maximized array of resources. These are always individually tailored to the customer and perfectly aligned.
Technology as a service and enabler: focus on people, innovation and growth
Modern technologies are so attractive because their systems are becoming increasingly intelligent, automated, and interconnected. At the same time, the demands of companies and organizations on IT systems and technology environments are increasing due to the growing speed of innovations, new competitors, changes in the consumer behavior of the target group as well as geographical changes.
For IT managers, this means the opposite:
Increased cost pressure
Demand for transparency and traceability for management
Need for plannability and control
More use of technical staff and experts
Growing compliance and regulatory requirements
Need for knowledge building and transfer
You might also be interested in:
Qvest focuses on customer benefits
For our clients, we define the benefits of technology from three perspectives:
Services are provided and actively support the targeted implementation and optimization of business processes and workflows between customers, service systems and employees.
Technology is used as an enabler that makes new business models possible. The focus is therefore on targeted use, tailored to specific customer needs.
From CapEx to OpEx: Qvest supports the OpEx operation modesl, which flexibly adapts to changing and growing needs. Companies can adapt additional services to their needs at any time - whether they are technology services, cloud services, Software-as-a-Service (SaaS), Infrastructure-as-a-Service (IaaS) or Platform-as-a-Service (PaaS).