You are visiting from the USA, Canada or Mexico. Visit qvest.us for our US-related Content!

High-end technology solutions for cross-media digital experiences
Temporary Solutions Gripping sports scenes, breath-taking shows, rousing concerts, captivating e-sports events: the success of live broadcasts depends on razor-sharp images, crystal-clear sound, and the feeling of being there live yourself. There is also a growing trend towards a technically hybrid and editorially creative mix of live production on site, streaming and digital event on the web.
The required technological equipment of the trades responsible for technology must be correspondingly versatile and reliable in order to transmit the live experience in a stable and secure manner to all end devices.
We support TV broadcasters, producers, OB service providers, event organizers and agencies with both temporary live production technology and permanent digital streaming and online solutions to make every event an unforgettable experience for everyone involved across all communication channels.
Fast. Flexible. Immediately available.
With state-of-the-art technology and services, we scale visual experiences at the highest level and without compromise. For live events, for example, Qvest offers multi-platform solutions and cross-channel streaming to any device. Alongside production solutions, playout servers and signal distribution as well as IP systems for remote and cloud-based live broadcasting, we are constantly expanding our services to include SaaS, IaaS and PaaS. With Qvest, an individual workflow-orientated infrastructure, professional digital applications and services are already making solutions possible today that are still dreams of the future for others.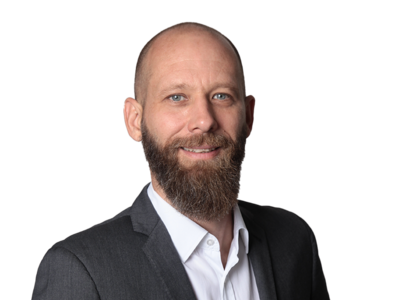 Henning Miehe Key Account Manager Rental, Qvest
One particular challenge with large events is the often short planning and lead time. Our well-rehearsed processes of consulting, planning, scheduling and logistics then help the customer to realize complex and international productions in record time with temporary solutions.
In continuous use worldwide: temporary systems from Qvest
Dedicated services
Planning: Our planners and consultants develop the best possible solution on a conceptual, technological, and commercial level, drawing on international project experience and expertise.
Project management: From the technical conception to the live broadcast: supported by a team of experts, the Qvest project managers take care of the complete handling of the project in direct dialogue with the client.
Hardware and software pool: With a benchmark-level hardware and software pool for live production technology in Europe, we at Qvest are able to meet any live broadcast and event streaming requirements.
Digital solutions: We extend productions into the web with live streaming solutions and tailored digital and interaction platforms. By so doing, Qvest creates the basis for its customers to expand the commercial marketing of live events.
Remote production: We develop customized system solutions for the location-independent and mobile use of remote-controlled live productions.
Media services: The Qvest portfolio also includes the realization and provision of editing suites, file-based production solutions, playout systems and signal distribution as well as IP systems for remote and cloud-based live broadcasting in temporary production infrastructures.
On-site services: We accompany customer projects all over the world with specially trained technical experts and thus ensure a smooth production process.
Logistics: International logistics, customs and project management are an important part of our services for international events such as major sporting events.
Contact
Let's talk
Get in touch with our experts.
---