The fusion of vision, strategy, technology, and people
Changing market conditions, new competitors, and technological disruption - caused by increasing digitalization - are factors that require companies and organizations to permanently question their strategy and how they do business.
More choice, more options, changing needs, faster decisions: From Qvest's point of view, people always set the pace - whether as users or consumers of technology. The enormously accelerated processes due to digitalization require a strategy that transforms people and technology in harmony and is elastic in the face of future challenges.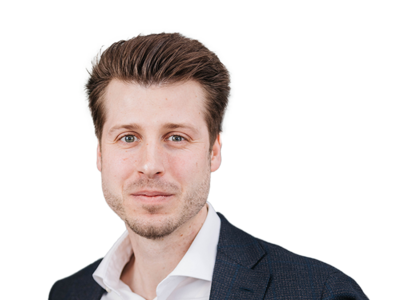 Konstantin Knauf Managing Director
We combine consulting expertise from the areas of organizational and technology development, use our experience from the transformation of the rapidly changing media industry and establish the best possible change teams. This requires a mix of competence and foresight, which we at Qvest bring to bear on an individual basis for our clients.
Qvest strategies: Developed for people, inspired by technology
With the transformation of traditional business models and the opening up of new market segments, business processes, organizational procedures and the demands placed on employees are changing. This change demands that opportunities and risks are constantly evaluated, and that people are seen as the central factor that should be supported by technology solutions.
Qvest combines methods and new technologies with skills, thinking and inspiration to develop the best possible strategy for clients. Highly specialized media, technology, business and change consultants take up clients' impulses and visions, jointly develop sustainable development pathways, support the transformation process, and provide the technologies that make the implementation of this initial vision possible in the first place.
#experience: We give digital visions and strategies a face, making them tangible and real for everyone involved.
#inspiration: We provide impulses based on our combined expertise and creativity.
#concept: We analyze the degree of maturity of digitalization, develop a roadmap together with clients, make potential visible and define goals.
#trust: We support the change process, create the basis for acceptance, cultural change and a learning organization with agile teams in concert with the client.
#technology: Our expert teams are multi-disciplinary and do not just assess the status quo. We also proactively provide our clients with insights into technological trends and developments to highlight individual opportunities for innovation drivers and best-of-breed concepts.