You are visiting from the USA, Canada or Mexico. Visit qvest.us for our US-related Content!

Think new, act new, experience innovation
Innovation takes place when knowledge, experience, and ideas flow together. At Qvest, we believe that human beings, with their capacity for creative thinking, act as problem solvers, inventors, and developers - if the basic conditions are right. For a sustainable and stable innovation strategy, those responsible within the organization must demonstrate an understanding of innovation and technology. After all, it is only in this way that potential can be recognized and evaluated in a targeted manner.
For technology to be a transformative force, it needs the right organizational set-up and a deep understanding of the needs of its employees and their processes.
Culture of innovation: impulses, inspirations, opportunities
Innovation as the basis for entrepreneurial and organizational success must be steered in a structured way based on the objectives, systematically planned, consistently implemented, and coordinated across departments. Innovation management should therefore be an essential part of the sustainable orientation of a company in line with its corporate strategy. The entry point to the possibilities depends on the actual situation. Individually tailored to the customer, we develop the best path to more innovation.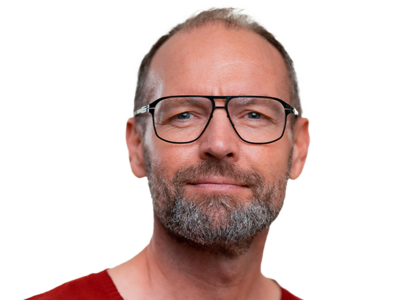 Clemens Brandstetter Expert for Change Management & Innovation at macc, a Qvest company
In order to promote innovation, free space must be created for ideas, for experimentation and for mutual inspiration. A basic prerequisite is also a suitable agile working and innovation culture. In this way, new products, and services, as well as new business models, can be developed and the organization transformed.
Three Qvest approaches to innovation
DIGITAL OPPERTUNITY LAB: THE KICK-OFF FOR LEADERS
Leaders and management staff should seize the momentum to drive digital transformation. If there is an understanding of technologies and their possibilities at this stage, visions and strategies can be communicated better and more easily. Qvest offers a 48-hour boot camp for leaders with a focus on digital technologies and the exploration of the resulting opportunities for business model innovation.
INCUBATOR PROGRAME: PEOPLE AND IDEAS
People are the factor ultimately generating innovation. Their creativity, experience and knowledge of products, customers and markets provide the ideal basis for innovative ideas. We develop a corporate incubator programe as a central component of innovation culture development for our clients. Employees develop new products, services, and business models in a detached manner and at the same time act as multipliers for an agile corporate culture. They learn to look at customer problems from other angles and apply alternative solutions. The process is supported by the establishment of a digital infrastructure for the continuous evaluation and selection of ideas.
INNOVATION DESIGN SPRINT
Implementing a design-orientated thinking and design process, solutions are developed for a complex problem that are tested as prototypes in field trials. The result is data and clear facts that reveal the benefits of the solution.
Qvest as a partner for innovation
Recognizing potential, seizing opportunities, awakening visions
Space: Innovation comes from people, not from organizations. Even the strongest companies feel the impact when new players take over the field as a result of disruption. At Qvest, we show ways to create spaces to promote entrepreneurship.
Digital Innovators: We accompany and implement strategic innovation to enable organizations to scale innovation among their employees.
Digital Players: Our experts are digital innovators, future shapers, and go-getters with a passion for what they do. We share our knowledge and experience directly with our customers.
Digital Providers: We provide platforms, services, and the necessary skills to create prototypes or make digital products marketable.
Most Trending Contributions