You are visiting from the USA, Canada or Mexico. Visit qvest.us for our US-related Content!

Organizational & Change Consulting
Harnessing power potential: employees with knowledge, ideas, and visions
Technologies, applications, and customer requirements will continue to develop rapidly in the coming years. Around eight out of ten companies see digital transformation as a continuous process, according to a Bitkom study from 2021.
By implication, this means that organizations and companies that want to be and remain digital winners need employees who not only accept change as a team and as individuals, but also want to drive it forward, actively shape it and benefit from it.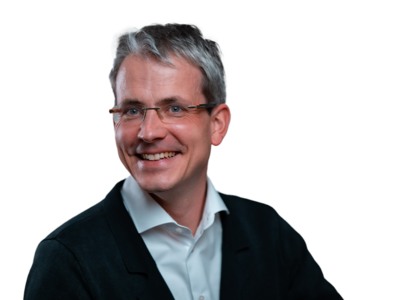 Marcus Pierk Partner, macc - a Qvest Company
We are convinced: organizations only change through people. That's why we put people at the focus of our projects. Our goal is to address the emotional side of change and transformation and to connect it with business.
Qvest Change Management: understanding change as an opportunity
Change requires interaction on an organizational, team and individual level. We offer multi-layered expertise and experience for implementing complex organizational changes and also for introducing new tools or processes with suitable change management approaches. In addition to training and coaching, we focus onorganization-orientated communication and collaboration that puts the individual and the team in the spotlight, connects people and creates sustainable high added value.
Performance indicators for Qvest: people, processes, and ideas
CUSTOMER-FOCUSED
We analyze the status quo and identify potential for change, always keeping an eye on our clients' individual framework conditions and corporate culture. Together with the client, we plan and coordinate all change activities on an equal basis.
LEADERSHIP COACHING
We make leaders and employees in management aware of the potential of digitalization through coaching, impulses, and information.
CULTURAL CHANGE & PEOPLE DEVELOPMENT
We create a "Proud to be a part of it" feeling by focusing on people with their needs, concerns, and expectations throughout the change management process. Coaching and training form the basis for fully exploiting the potential of the individual and the team.
Most Trending Contributions