TVXRAY – the Gen Z upgrade to your broadcast
Personalized live sports viewing
TVXRAY offers the most personalized sports viewing experience.
AI-based SaaS solutios
Easy OTT integration
On any device
Works for football and other sports
Using interactive layer technology
TVXRAY's SDK integrates smoothly into any existing App, Video Player and OVP.
Never lose eye contact: All live date on one single screen
Sports hub: Easy match switch and catch-up of highlights at any time
Personalized video alerts, according to individual preference of viewers
For any viewing habit, from linear to lean-in Gen Z engagement
Patented highlight engine: Highlight consumption during live, from interactive timeline or play-by-play highlight list
Triggering engagement
Best leverage of sports content across all channels on video platform
Relevant and interactive content for any viewer
TV, set-top box, mobile, and web
TVXRAY lets viewers decide what is relevant. ​It addresses all different viewing habits, from
traditional sports consumption to the needs of Gen Z.
Features include:
AI-based interactive timeline
Auto-highlight technology
Video alerts of concurrent matches
Interactive sports data on demand
Gamified player KPI
Assurance of attention
There is no reason for a second screen. ​Viewers find everything relevant inside TVXRAY.
The bouquet of personal choices, on-demand widgets and different video formats – all completely interactive – assures that the viewers' attention remains on your content.
---
In cooperation with us, Bundesliga launched its product for football fans: DFL Interactive Feed provides a completely new way to watch live football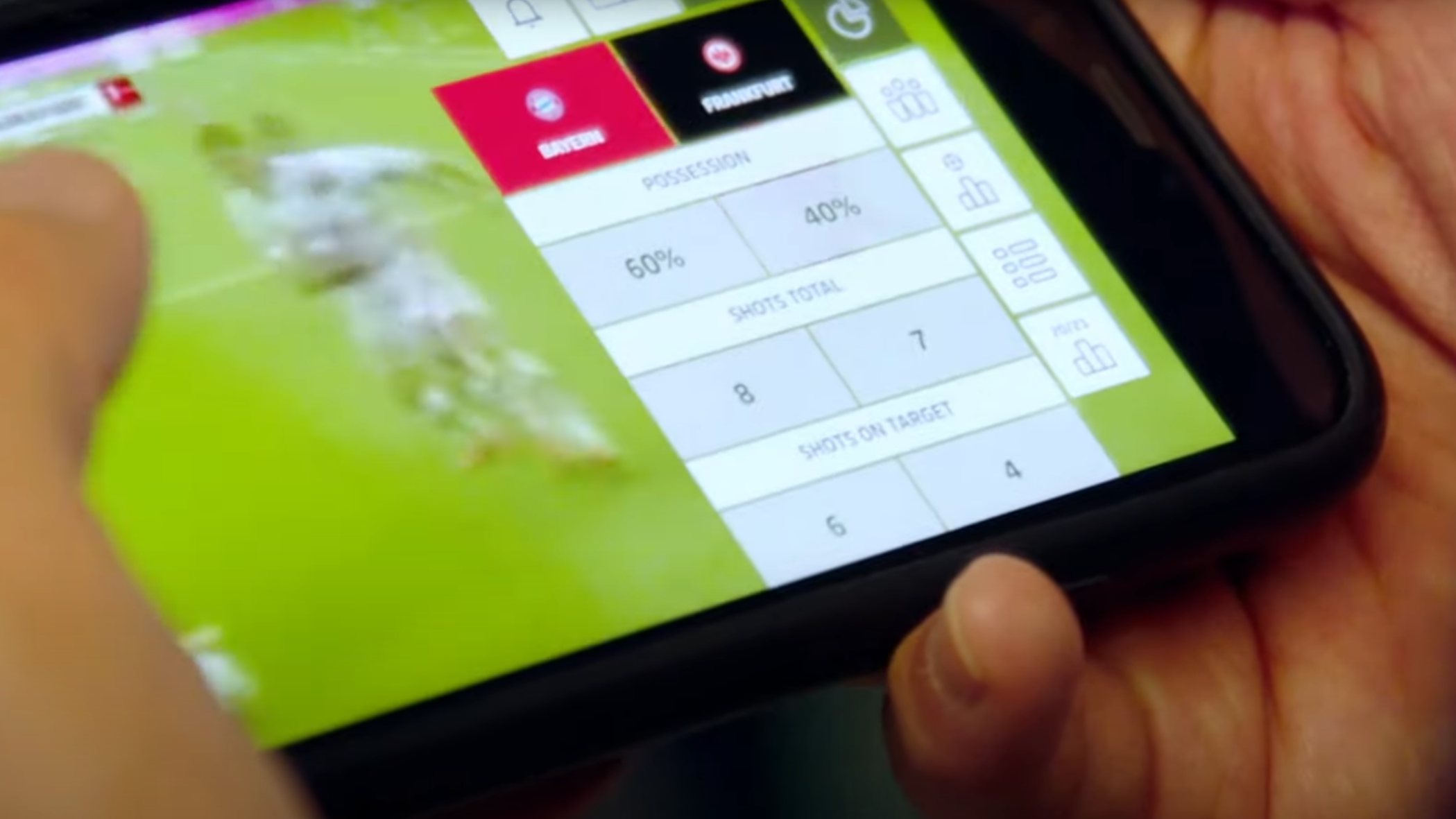 TVXRAY powers Bundesliga's award-winning solution
DFL Interactive Feed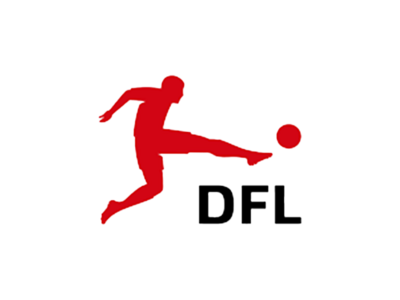 Steffen Merkel | Member of the DFL Management Board
This innovation is yet more proof that the DFL develops its media products in close cooperation with its media partners.
---
More features for your broadcast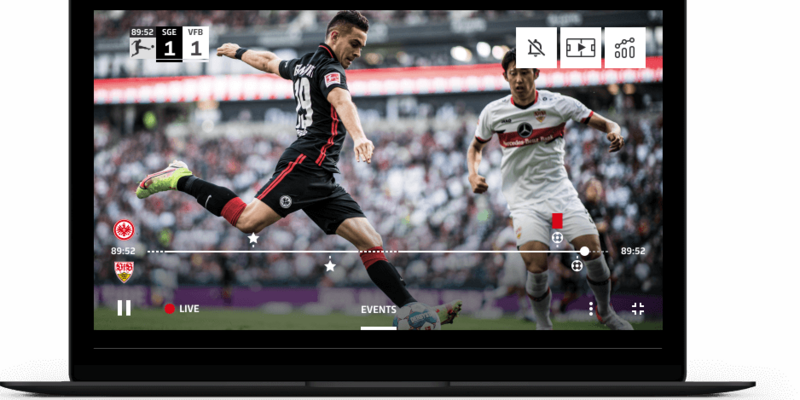 AI-based Interactive Timeline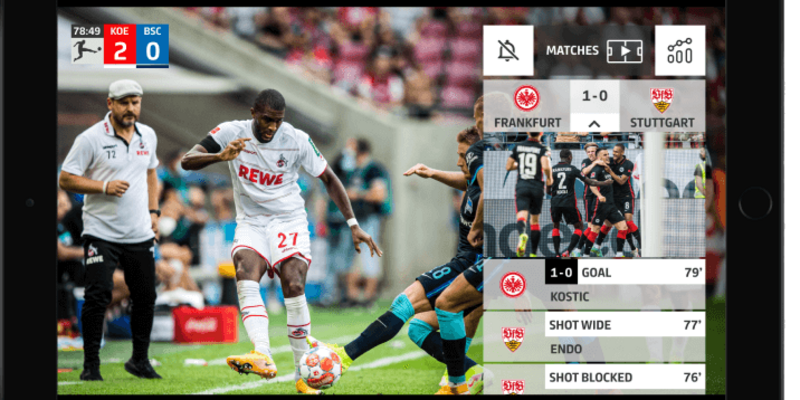 Auto-Highlight Technology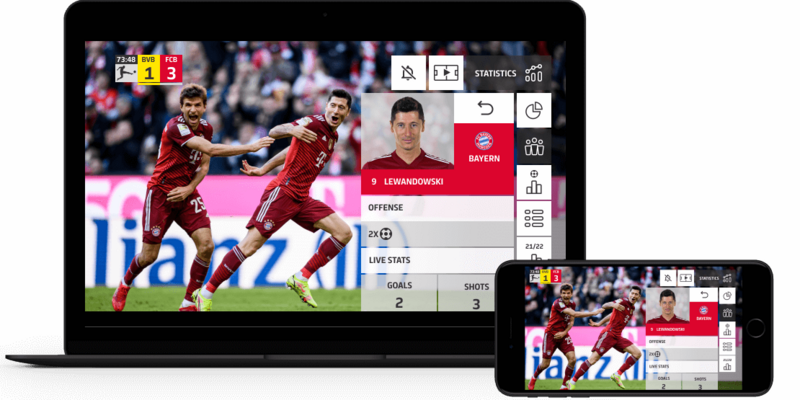 Interactive Sports Data On Demand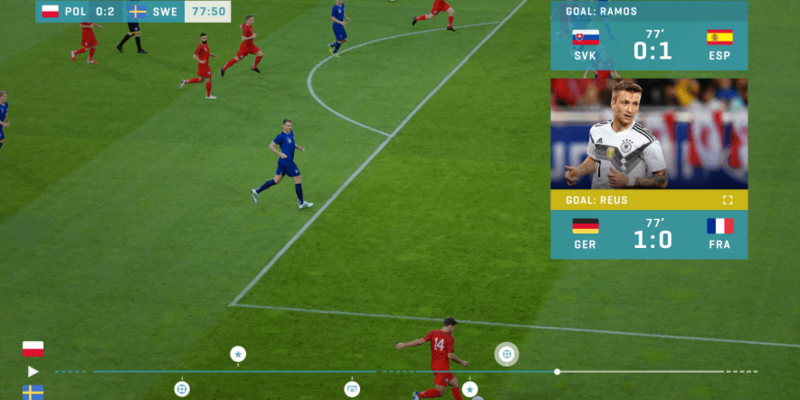 Video Alerts of Concurrent Matches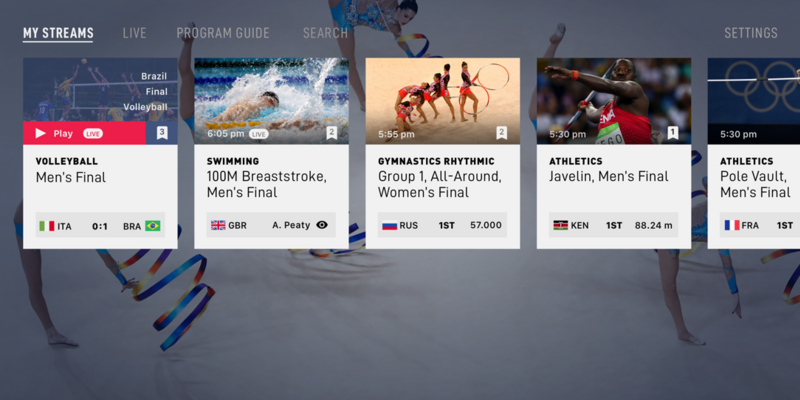 Upgrade your platform for Multi Sport Events
AI-based interactive timeline
Clickable icons for key highlights
Providing structure & orientation
Triggering engagement
Accessible with one tap, click or press
Live and on-demand​
Auto-highlight technology
Patented Auto-Highlight algorithm​
Dynamic highlight clips in real-time​
Relevance factors for each clip
Video alerts of concurrent matches
Customized feed: preferred matches and choice of key incidents​
Individual picture-in-picture pop-up alerts​
Viewers stay up to date about any other live game
Interactive sports data on demand
Always at the fingertips of each viewer
Visualization of any sort of sports data in your own CI/CD. ​Always in sync with the video
Continued engagement inside your content
Deep understanding of the game
Gamified player KPI
Player performance shown in the format of video games
Compare live player and average season performance for each tactical position ​
Upgrade options for live social media engagement
Upgrade your platform for multi sport events
Your Hub with a customizable news section, video alerts, highlights and medal table
Live video alerts with important information on other channels, available as picture-in-picture
Personalization of content for individual teams/nations, sports, events and athletes
Other types of sports or events are possible as ready-to-use applications for all applicable platforms.
Contact
Yes, I want a live demo!
Give it a try and talk to one of our experts.