Working at Qvest: Shape the future with us today
Technology is nothing without passionate people who inspire others
"Teamwork makes the dream work" – at Qvest, this saying isn't a cliché, it's a daily reality in the globally networked projects that we carry out for our customers. The experts at Qvest work in interdisciplinary teams to combine skills and expertise from areas such as consulting, product strategy, media technology, software development and UX design to implement future-oriented projects all over the world for a wide range of customers. This Qvest teamwork is only possible thanks to almost 1,000 highly motivated and specialized employees, who prove themselves and continue to develop each day while working for the customer at all of the Qvest sites and on the customer's premises – working together to shape the future, today.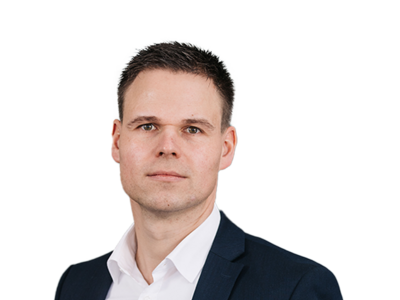 Christoph Stausberg Head of Human Resources, Qvest
Qvest stands for dynamism and progress. These positive change processes are only possible through the people who work at Qvest. We are proud of every team member for this high and above-average willingness to implement the transformation together with us as a team.
At Qvest, we are looking ahead
Qvest: A global company, right on your doorstep
WE ARE GLOBAL
We carry out projects in many different countries. Your future colleagues live all over the world in countries such as Australia, Austria, Belgium, Denmark, France, Germany, Singapore, Switzerland, the UK, the United Arab Emirates, and the USA.
WE ARE CULTURALLY DIVERSE
Over 1.200 employees from more than 50 nations work for Qvest. In addition to new people, you will get to know new cultures and new personalities.
WE GET THINGS DONE
All jobs at Qvest involve challenges, inspiration, exciting projects and more. We advise, plan, develop and deliver so that the final result can be viewed as a holistic team effort.
The Qvest momentum
Work-life balance and modern working culture
We support our employees in reconciling their work and private lives. In addition to flexible working hours and the opportunity for mobile working, we respond to employees' personal situations on an individual basis and in doing so enable our employees to optimally organize their time. We want you not only to develop professionally, but also to feel good doing so.
A vivid culture of co-operation
A good relationship between colleagues is essential for day-to-day work. As well as communicative work within the team, regular employee events and team activities create plenty of time and space to get to know your team better and strengthen the bonds between you.
Personal training and development
When it comes to personal development, it is important to us that all employees are helped to advance both personally and professionally. Sharing knowledge and experience within teams and projects is one way of doing this. Qvest also offers you workshops and seminars that enable you to develop and strengthen your skills. As a result, you can get involved, benefit from the knowledge of everyone around you, and continue to develop, even as a long-standing Qvest team member.
Onboarding and mentoring
To give you the best possible start at Qvest, you will first have a comprehensive onboarding day. You will then begin your personal onboarding program in your department at the respective Qvest site worldwide. Whether you are a trainee, student or someone entering the world of work for the first time, for the first few years you will always be guided by an experienced Qvest team member in the role of mentor so that you can optimize your development.