There's no question about it: technological innovations are massively driving our global society and creating enormous momentum. Digitalization in particular offers a major opportunity to enable new experiences in the most diverse areas of life. Industry, business and ultimately each of us benefits from developments such as automation, the Internet of Things, cloud services, artificial intelligence, and the effortless access to media content.
Each of these example aspects of the digital transformation has the potential to solve the technological challenges of today and tomorrow. However, most companies and organizations simply lack the access to use this potential for themselves. Qvest offers its customers the holistic solution to this challenge.
Our services and product portfolio.
Discover Qvest's range of services and products and how you can improve your business.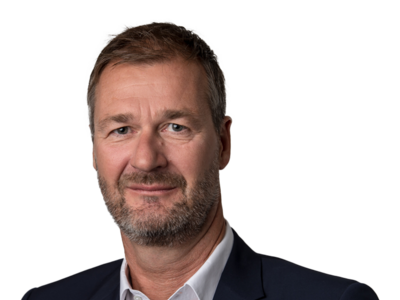 Peter Nöthen, CEO Qvest
Qvest stands for expertise, experience, and excellence. We are the reliable partner and enabler for challenges in digital transformation and beyond. Our clients benefit from the vast experience, synergies, and the forward-looking and partnership mindset of our teams in order to create outstanding solutions based on the 'best-of-breed' principle.
At Qvest, digital transformation is an integral part of our DNA: with a globally networked team, we have been implementing top technological solutions for our customers for decades in line with the "best-of-breed" principle. This expertise ensures the greatest possible masterfulness in the consultation, selection and implementation and organizational deployment of high-tech solutions. For us, however, technology is only ever a means to the actual end: to enable maximum ease of use for the user. A project is only a real success for us when the user no longer notices the technology in the workflow - and thus benefits from a completely intuitive tech experience and consequently achieves the best results for their customers.
At Qvest, empathy is therefore just as important as efficiency and expertise when it comes to cooperation. For us, it is crucial to work out what exactly the customer's need is, what can we help with - and only in the second step does this lead to the individually tailored set of solutions for a "next-level experience".
Qvest in numbers
1,300+
Employees across four continents
20
Offices
2,300+
Clients
3,500+
Outstanding international consulting and technology projects
400+
Tech & media consultants
340+
Software developers & UX/UI design experts
50+
Change experts
30+
Years of tech expertise
Qvest synergies in innovation and transformation
The Qvest portfolio: end-2-end, intermeshed and ready for the future
The synergies in innovation and transformation consulting as well as in the design, development, realization, and implementation of digital and technology solutions enable Qvest's clients to gain maximum business resilience for the organizational and technological challenges of the future.
#CHANGE
Strategic consulting, change management and support in the organizational implementation of technology solutions, especially in the context of digital transformation.
#DESIGN
A specialised partner for the design and implementation of digital and technology solutions along entire digital and cross-media value chains.
#DEVELOP
Developers of customised software solutions in areas such as digital asset management, IP & rights management, cloud computing, AI, e-commerce, IoT as well as CRM and CX.
#INTEGRATE
Well-established integration teams, the highest level of product knowledge and solution expertise as well as excellent project planning for custom-fit solutions and system integration for technology projects.
#MAINTAIN
Support for technology platforms and infrastructures, including monitoring, maintenance, expansion, and scaling.
Qvest as partner for digital transformation