Digital Media Supply Chain
Business Planning & Technology Roadmap Consulting | Architecture & Cloud Transformation | DMSC Solutions | End-to-End Project Delivery
Managing data driven businesses for maximum benefits
We design, implement, and optimize your digital media supply chain so that you can realize maximum benefits and high ROI. Our practice provides experienced technologists that leverage best practices to implement an integrated DMSC ecosystem with high usability.
With our expertise, we cover areas such as Digital Asset Management, Content Creation and Production, Workflow Automation, Metadata Management, and Content Distribution and Delivery as well as Media Orchestration, Content Distribution and Delivery, Analytics and Data Insight, Emerging Technologies and Trends, and Vendor and Partner Management.
We have the experience needed to assess, evaluate, design and implement right-fit digital media ecosystems that manage content from initial creation to consumption.
DMSC Maturity Model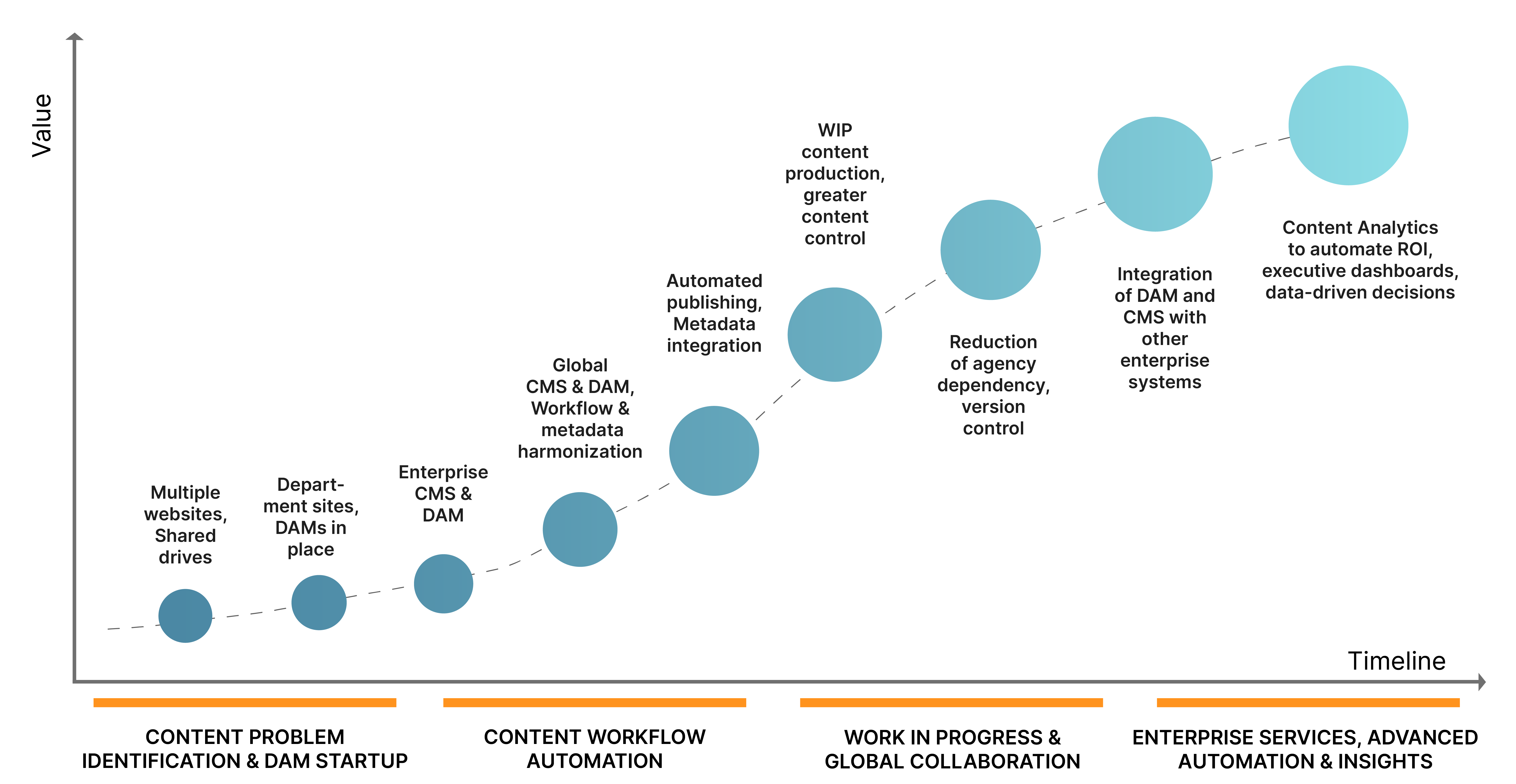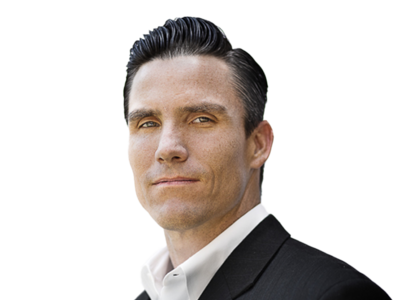 Jon Christian | Executive Vice President, Qvest.US
We leverage our collective intelligence to offer technological expertise and consultancy services to our customers, helping them achieve their business goals by optimizing their content value chain. Through customized solutions tailored to their specific needs, we establish enduring customer relationships built on satisfaction and trust.
Our key services
Business Planning & Technology Roadmap Consulting
We equip clients with a strategic blueprint that aligns their business goals with technological advancements. This empowers them to navigate the dynamic media landscape, optimize operations, and capitalize on emerging opportunities.
Architecture & Cloud Transformation
We combine the development of architectures with methods from cloud transformation practices, transforming business objectives into concrete deployment models and services, be it on premise, in hybrid solutions, or fully in the public cloud.
DMSC Solutions
We offer expertise in efficient organization, storage, rights management, and analysis of media assets. Our solutions include MAM, DAM, and PAM, tailored to meet unique client needs and integrate seamlessly into their DMSC.
End-to-End Project Delivery
With our Business Analysis we design and deploy a minimum viable product (MVP) using tested methodologies, industry best practices, and deep DMSC expertise. Our team manages the entire lifecycle of MAM or DAM projects, ensuring alignment with objectives and industry standards.
Additional Services
Sustainability and Responsibility Services
Sustainability and Responsible Services are core values within DMSC practice. We enable clients to operate in a socially and environmentally conscious manner, aligning their business goals with sustainable development principles.
Metadata Handling and Workflow Design
Streamlined workflows and metadata processes increase efficiency, enable advanced search and precise content tracking.
Media Production & Distribution
Drawing on our knowledge of media production technologies, we deliver end-to-end workflows, from ingest, through production to distribution – both for linear TV and digital-first media businesses.
What sets us apart – your benefits
Extensive experience
With decades of extensive consulting experience and hundreds of projects in the DSMC space, we have established ourselves as a trusted advisor to clients in industries such as media & entertainment, broadcasting and consumer products. We have a proven track record of delivering tangible results and leveraging emerging technologies to help organizations navigate the evolving landscape of digital media.
Advanced AI integration
We are – and we stay – at the forefront of technology advancements, integrating artificial intelligence into systems to enhance efficiency and capabilities. DMSC leverages cutting-edge AI technologies to optimize processes, enhance decision-making, and deliver intelligent insights.
Comprehensive services
By considering the entire value chain, we ensure seamless integration, optimal efficiency, and maximum value creation at every stage. From developing robust digital asset management systems to implementing cutting-edge content delivery networks and optimizing digital asset management, our expertise spans the entire spectrum of the Digital Media Supply Chain.
Measurable results
We are committed to delivering measurable results and demonstrating the impact of our solutions. We establish clear performance metrics, track key indicators, and provide comprehensive reporting. By measuring outcomes, we help you gauge the success of your digital media supply chain initiatives and make data-driven decisions for continuous improvement.
White Paper, Reports, Insights
Contact
Let's talk
Get in touch with our experts.