IP & Rights Management
Current State Optimization | Future State Design & Strategy | Iterative Solution Delivery | Data Migration
Building mature rights management ecosystems that offer immediate results
We specialize in empowering clients to meet the demands of today's content supply chain by optimizing rights management, thereby maximizing revenue potential. Our open-book approach fosters partnerships and deep collaboration on every project, establishing us as a leader in intellectual property (IP) and rights optimization.
Our comprehensive range of solutions and processes supports various essential activities within the ecosystem. These include Title and Metadata Management, Deal Negotiation Tracking, Contract Lifecycle Management, Consistent Title Registry, Rights Management and Rights Availability, Transaction Accounting, Royalty Payments and Participations, and Data Analytics and Reporting.
With our expertise, we help our clients streamline their IP and rights management processes, minimize risk, and increase their return on investment (ROI). Our services enable efficient management of titles, agreements, royalties, and data analysis, ensuring customers can make informed decisions to drive success in the ever-evolving content landscape.
IP & Rights Management Maturity Model
Our Key Services
Current State Optimization
Through a comprehensive evaluation of existing business processes and system landscape, we analyze organizations to identify optimization opportunities and prioritize areas for improvement in IP and rights management.
Future State Design & Strategy
After assessing current business processes and system landscape, we create a vision for the future state of IP and rights management. We offer tech and data roadmaps, organizational optimization plans, and detailed implementation strategies to help customers achieve their goals.
Iterative Solution Delivery
Our iterative delivery methodology for packaged solutions is tailored for unique environments. It is designed to provide immediate value-add and continuous enhancement to meet business goals. The full suite of implementation services includes enhancements to existing solutions, optimizations of previous implementations, and custom development.
Data Migration
We have a proven methodology to successfully deliver complex IP & rights data migrations from any existing source into any chosen solution. Our services include building data pipelines, managing data cleansing, and providing progress/impact reporting throughout the migration process.
Additional Services
Vendor Selection
To implement a future state vision for IP and rights management, we assist in vendor selection. We create vendor shortlists and provide recommendations tailored to business requirements. We handle the distribution and management of RFPs and coordinate client-facing demos for seamless decision-making.
Change Management
We recognize that the rights ecosystem and its processes can be complex. Therefore, we provide robust communication strategies, governance, and sustainment plans from day one to ensure that changes are implemented smoothly and with minimal disruption – ensuring organizations can embrace change with ease and confidence.
Training & Adoption
User adoption is crucial to the success of any system implementation. Our training and adoption rollout services include business impact analysis, development of training guides and instructional videos, end-user and train-the-trainer training, and hypercare support. Working closely with project stakeholders across our customer's organization ensures all teams are fully equipped to leverage the new solution.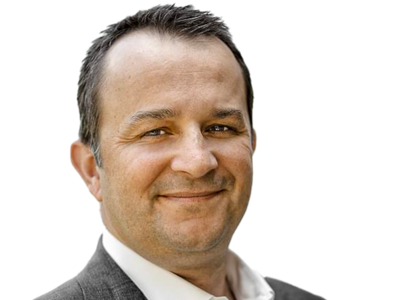 Frank Leal | Executive Vice President, Qvest.US
We follow an open-book practice that focuses on partnership and deep collaboration on every project. When we lead rights managements implementation and tool customization, our clients have clear insight into the benefits of that work and how it will ensure success for their business. Now and in the future.
What sets us apart – your benefits
Leading practice
We are one of the largest rights management consulting practice with an impressing number of system implementations successfully achieved. Our partnerships with top content owners and expertise in all major RMS solutions have allowed us to perfect our process for maximum efficiency and value for our clients.
Risk management experts
Our extensive experience with projects across the rights ecosystem, with all major vendors, makes us experts in identifying and mitigating risks specific to the subject matter. This enables us to provide our clients with comprehensive risk management solutions.
Proven methodology
Our proven methodology for implementations, data conversion, change management and system adoption has been developed through our experience. This methodology has resulted in a track record of successful projects delivered, ensuring our clients receive maximum value from their rights implementation projects.
At home in scaled agile organizations
We know the processes in scaled organizations and how responsibilities are allocated to different roles. Teams are productive starting on day one.
---
Contact
Let's talk
Get in touch with our experts.