Content & Cyber Security
Security & Risk Strategy | Identity & Access Management | Threat & Vulnerability Management | Security Engineering
Minimizing risks before they even occur
In the rapidly changing landscape of threats that we face today, maintaining a state of cyber readiness is of utmost importance – particularly in the media and entertainment (M&E) industry. Hence, we provide customized solutions that seamlessly integrate security measures at every level, ensuring the protection of your brand and mitigating potential risks.
Our primary objective is to assist our clients in identifying potential threats and resolving critical issues. Through our comprehensive services, we empower them to pursue their business objectives without being compromised by security vulnerabilities. Given the increasing concern surrounding content security in the industry, exemplified by high-profile production leaks that jeopardize profits and tarnish brand reputation and consumer trust, we tailor our approach to fit your business needs, ensuring security is woven into every aspect of our work to safeguard your brand.
Our content & cyber security consulting practice comprises highly skilled security professionals who possess proven methodologies, delivery capabilities, and an extensive knowledge of cutting-edge technologies, complemented by key partnerships. With our specialized expertise in the M&E industry, our team is equipped to adapt to the evolving security landscape, encompassing content protection as well as the tracing and auditing of company and user data.
Our Key Services
Security Strategy & Risk
We work alongside clients with our teams to develop a complete security strategy and provide a proper operating model to identify key security capabilities based on key industry frameworks and our experience.
Identity & Access Management
We analyze our customers' environments, giving them industry-leading guidance on identity and access management.
Threat & Vulnerability Management
We help our customers proactively guard against security threats by identifying potential vulnerabilities and external risks.
Security Engineering (Application & Infrastructure)
By choosing the right tools for every business, we enable rapid cyber security capability development to unlock and deliver business benefits.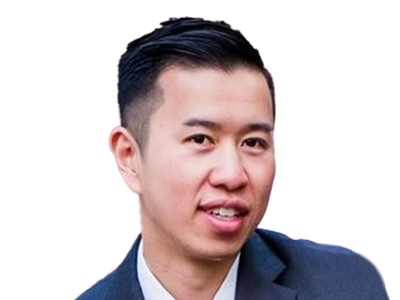 Arthur Tang | Executive Vice President, Qvest.US
Safeguarding your brand requires a deep understanding of contemporary threats and the ability to address these challenges with appropriate measures. We adopt a holistic approach by mapping out the process and attributes of all content, including both enterprise and customer data, and analyzing their interactions with systems, applications, and infrastructure.
TPN Hybrid Security Assessor for Site & Cloud
Qvest is officially recognized as a provider of qualified Trusted Partner Network (TPN) Security Assessor to media & entertainment industry across the globe. Qvest TPN hybrid assessors conducts security assessment for site and cloud environment with a purpose to increase security awareness, preparedness, and capabilities to secure content throughout its life cycle. Assessments are performed using Motion Picture Association (MPA)'s standardized Content Security Best Practices v5.1 enabling Service Providers & Content Owners to make informed, risk-based business decisions in securing their most critical asset, which is content.
What sets us apart – your benefits
Unparalleled industry experience
We are the most experienced cyber & content security consultancy in the M&E industry.
Vast security expertise
Content & Cyber Security is in our DNA as we have been a thought leader in this area for many years.
Institutional knowledge
Each one of our practice experts has decades of experience providing security solutions.
Full spectrum service
We can provide cyber & content security strategies and assessments and complement those with in-house implementation through support.
Contact
Let's talk
Get in touch with our experts.