Cloud Playout fast, easy, and secure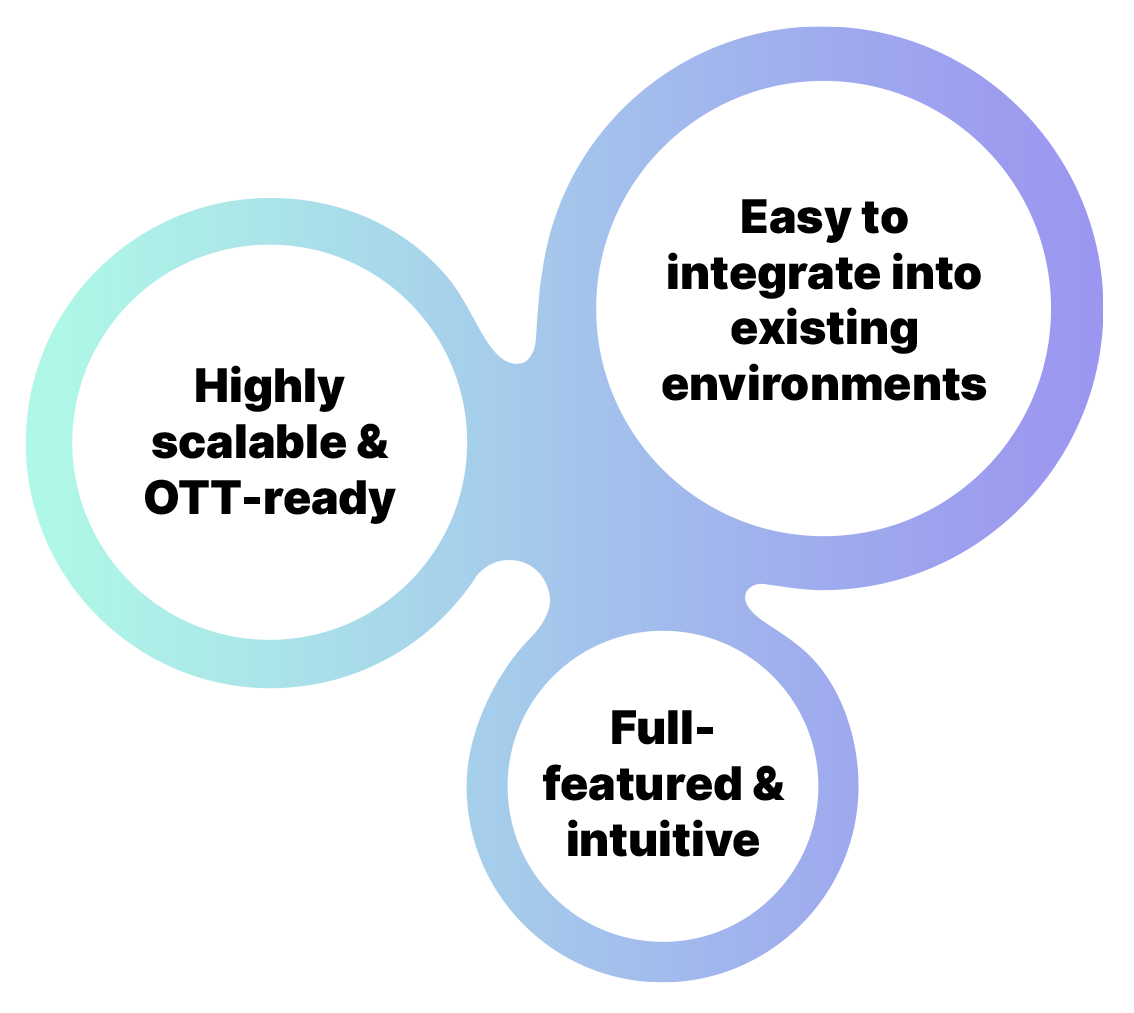 April 16 - 19, 2023
Las Vegas Convention Center
#W2042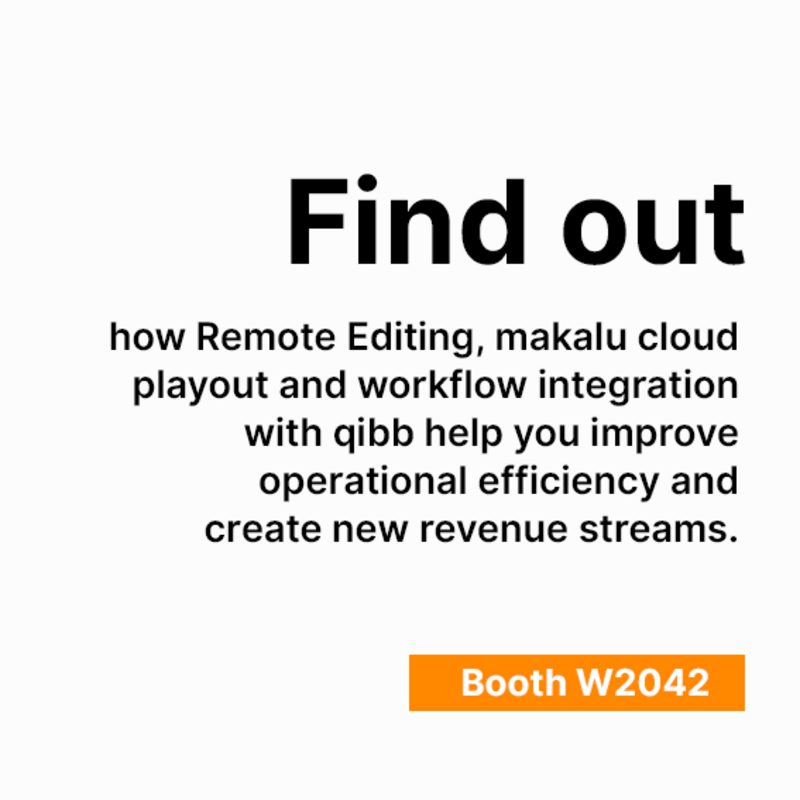 Benefit from a pure software-defined, cost-effective and highly automated playout automation for broadcasters and content providers of any kind and size:
With Makalu, you can simply spin up TV channels in the cloud, configure them and start distributing content once the assets are loaded – a process that can take as little as a few minutes.
Our Cloud Playout solution is based on a manufacturer-independent, service-oriented architecture to achieve a maximum level of flexibility and scalability.
Makalu – the flexible Cloud Playout solution
Create live linear channels quickly and easily. With the quality and reliability you expect from a traditional broadcast solution.
Go on air fast. And pay as you go.
Makalu is not only scalable and expandable at will, it also comes in combination with qibb as an integration platform with ready-to-use building blocks for professional media workflows. qibb enables optimal hosting as well as efficient operation of the required cloud-based playout channels to the required scope.
Makalu runs on most public or hosted private clouds and on virtualized environments.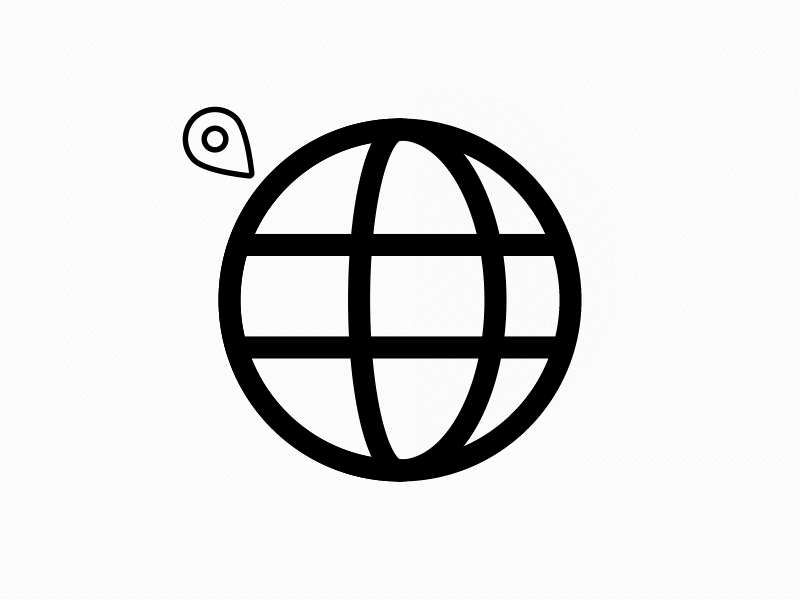 Fast and easy
Launch linear channels on leading free ad-supported streaming TV (FAST) platforms such as The Roku Channel, Samsung TV Plus, Pluto TV, Xumo, Redbox, and STIRR.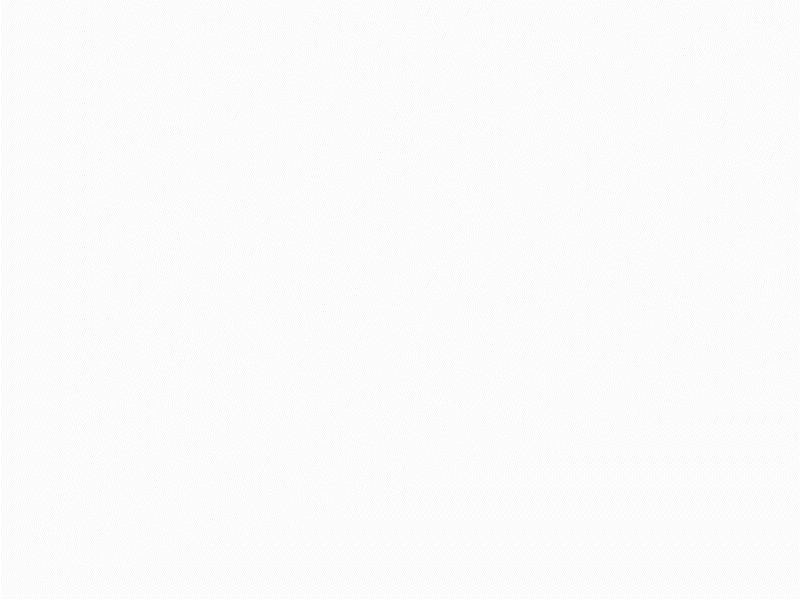 Fully-featured
Ingest, graphics, transcoding, captions, loudness control, opt-out triggers – Cloud Playout offers all features of playout automation.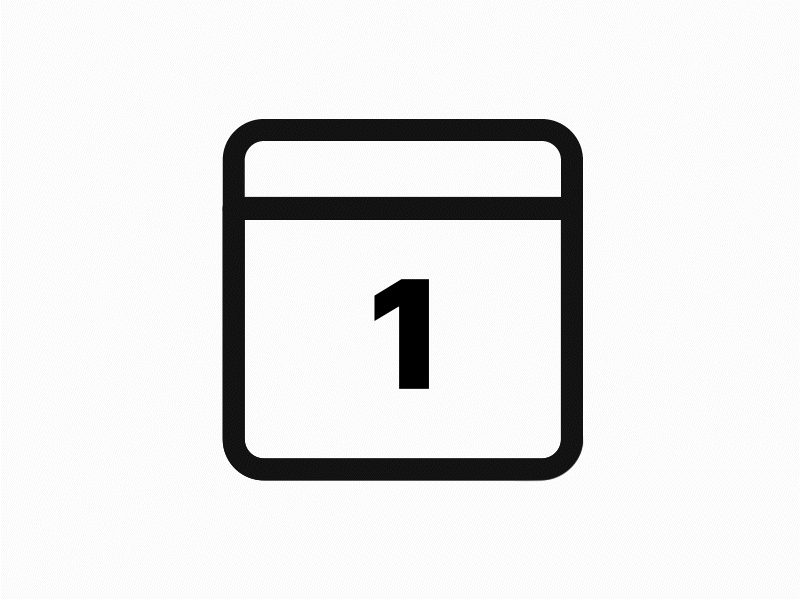 Versatile
Universally applicable and suitable, e.g. for broadcasters, content providers, carriers and news agencies. Open RESTful API Interface to connect to 3rd-party application.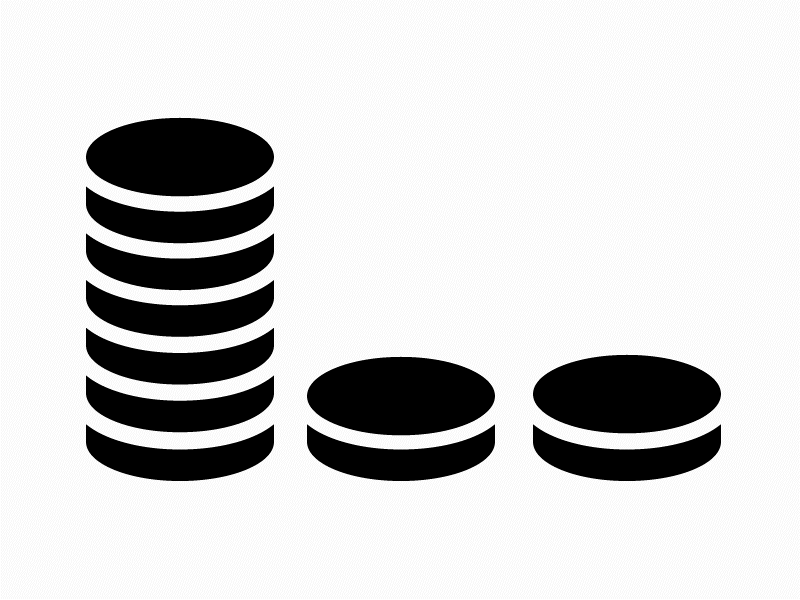 Scalable
Adapt to changing business requirements much faster and more cost efficient than with any physical on-prem system and cover bigger events or weekly productions with a fully scalable solution – both up and down.
Different scenarios. One solution.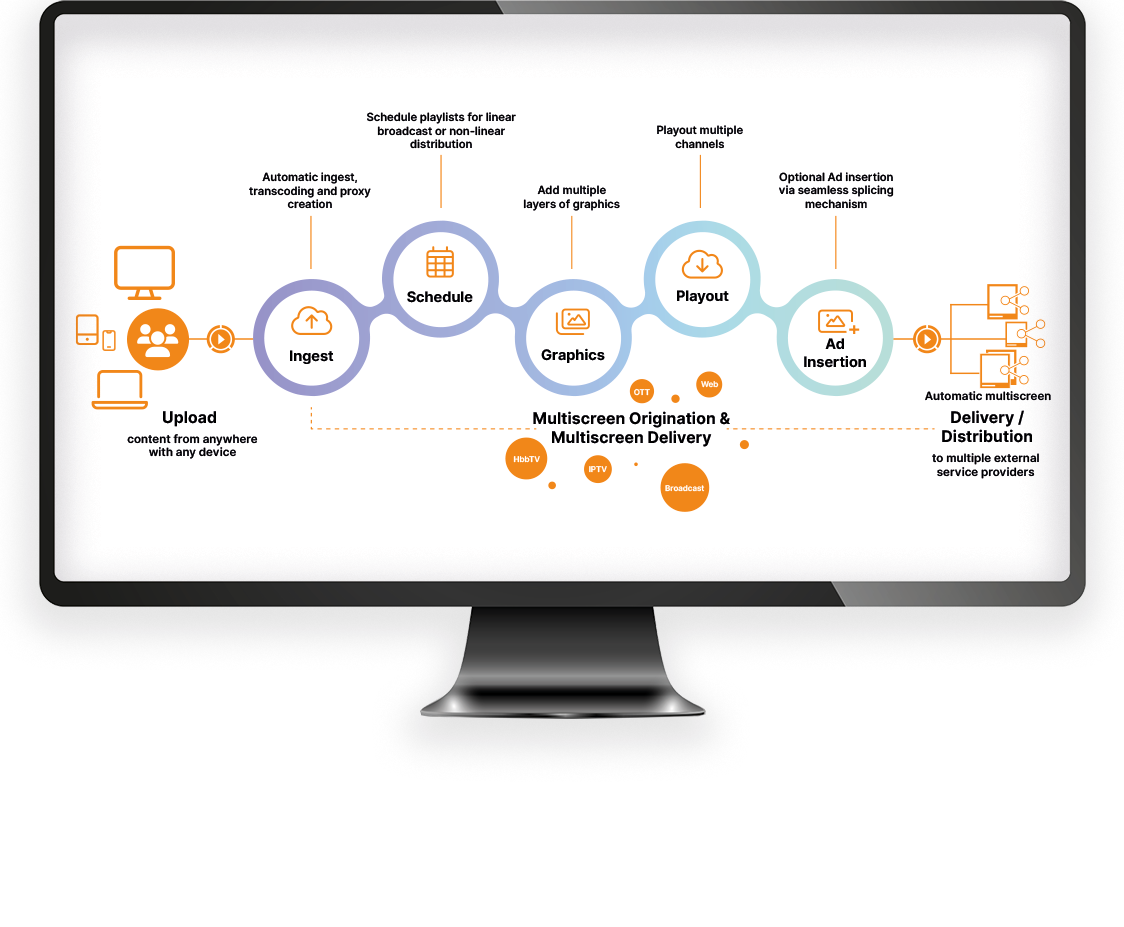 Benefits
Our Cloud Playout meets your challenges
The perfect solution for pop-up and event channel live streaming, opt-out channels, linear live channels, disaster recovery and FAST channels
Highly scalable and flexible solution
Launch new channels at short notice and cost-effectively
Easy integration through various interfaces to existing products/infrastructure
Run channels using a browser without a tech department
Launch linear OTT channels on leading free ad-supported streaming TV (FAST) platforms as well as native apps
Centrally manage multi-country feeds: Deliver content directly to the operators using true cloud or edge playout. Both options offer remote playout management.
Improve efficiency of large broadcast operations: Manage hundreds of feeds and scale up at will using cloud and automated processes for QC and monitoring

Pop-up and event channel live streaming
Reach a large audience by streaming live events:
Makalu enables a full featured end-to-end signal workflow – from ingest to distribution – and covers several aspects of media supply chain, like e.g. planning, creation, editing, storage, media management, graphics, transcoding, playout and distribution.
Perfect fit for short-term capacity expansion for temporary or recurring events and productions
Start channels at short notice when they are actually needed – and shut them down afterwards
Location-independent cooperation between locally distributed teams for tasks like ingest, multichannel scheduling and playout
FAST channels
Monetize your content by launching an ad-supported video-on-demand (AVOD) or free ad-supported linear streaming TV (FAST) channel
Launch and easily maintain channels for FAST platforms
Increase your target audience reach via widely available platforms (e.g. Samsung TV Plus, LG, ROKU, pluto tv and many more)
Use insertion of SCTE35 based ad markers that allow downstream systems to replace the original content with targeted ads
Playout disaster recovery
Use our Cloud Playout solution for disaster recovery. The traffic component contains an XML importer that automatically converts the playlists of 3rd party main and backup systems.
Switched operational in only a few minutes
A permanent sync of your assets and playlist ensures to go live at any time
Pay for what you use and mitigate the risk of exploring new distribution outlets
Full cost control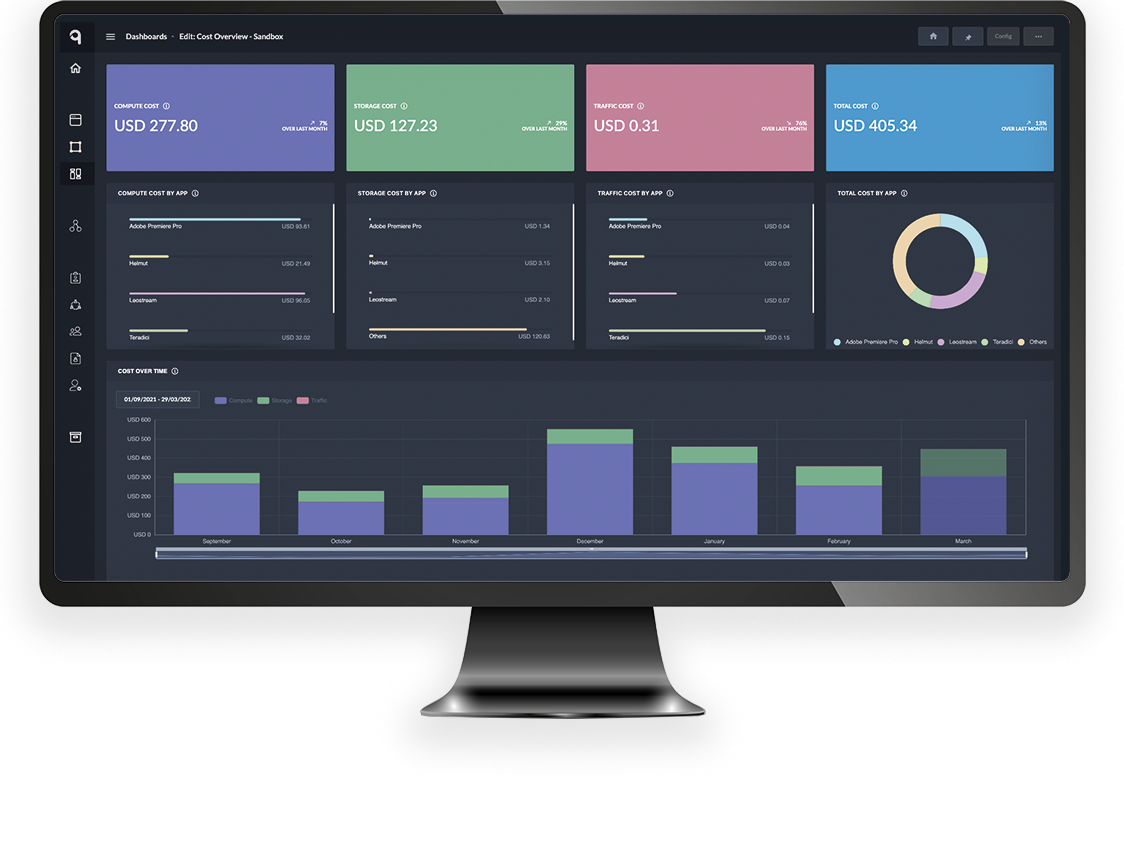 Benefits for buyers
Don't pay more than necessary
Cloud Playout with Qvest helps you to efficiently manage and optimize your IT costs.
Only pay for the services and resources you need
Get full cost transparency with the qibb Cost Control dashboard
Gain cost predictability through TCO estimates based on your requirements
Scheduled processes includes automatic shutdown on inactivity
Save time and hassle: One partner, one contract
The best news broadcasters worldwide rely on us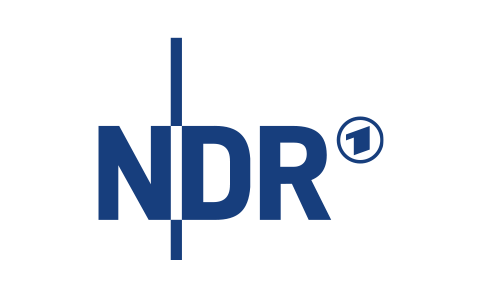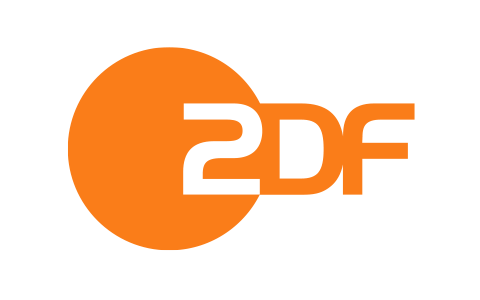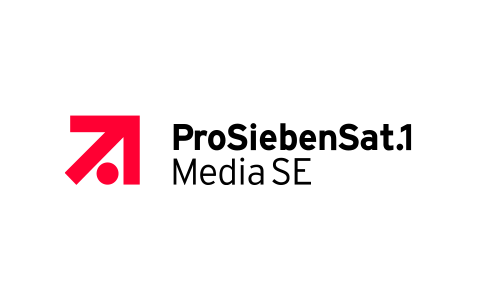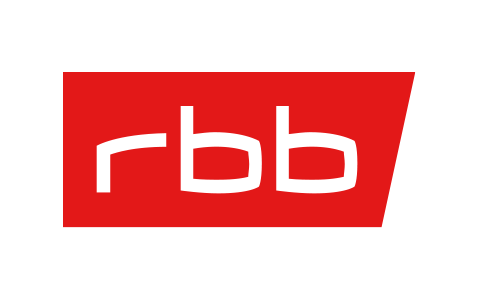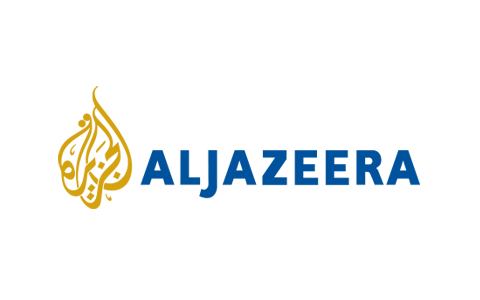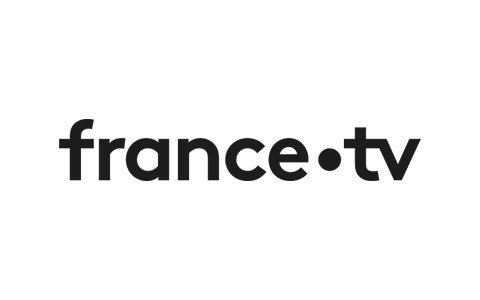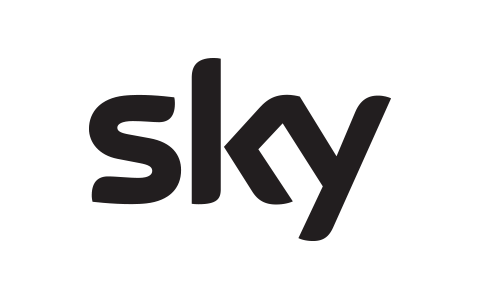 Contact
Yes, I want a live demo!
Give it a try and talk to one of our experts.