Supporting new talents with passion
Are you interested in a commercial or technical apprenticeship or a dual study program and are still looking for a company that suits you? Would you like to get a taste of "real practical air" right from the start and be a full-fledged team member? You are looking for versatile tasks, a lot of contact with people and an international environment?
Then Qvest is exactly the right company for you.
Why Qvest?
Traineeship at Qvest does not only mean learning, but also: variety, trying things out, tackling things and doing things yourself. We are a dynamic and fast-growing company, which is convinced that the best way to learn is in practice. Therefore, we trust our trainees with their own tasks and areas of responsibility.
Find out more about Qvest as an employer here.
What you can expect from us
During your traineeship or study program, you will quickly get to know the company and a wide range of colleagues. You will be accepted directly as a full member of our young teams and will be accompanied throughout your training by a personal contact person. Depending on your apprenticeship, you will be part of a permanent team or work in our various commercial departments. You will also receive further support through close contact with your trainee colleagues from the various apprenticeship years, whom you will get to know better at events, regular trainee meetings and joint projects.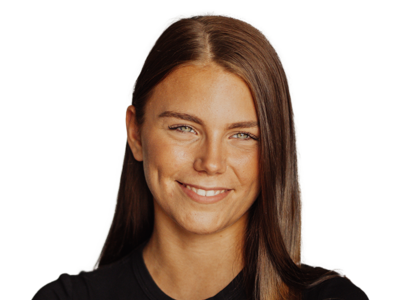 Pia Acher Trainee, Qvest
I'm really enjoying my logistics training at Qvest because it's very varied and I can really get involved. I accompany the entire logistics supply chain from start to finish, am involved in shipping top media technology and learn something new every day as part of the team. For me, working at Qvest is 'work with progress' instead of 'work by the book'.
Your skills and knowledge
This all sounds exciting and you wonder if you would fit in with us? We are always looking for bright and curious trainees. Motivation and willingness to learn are more important to us than grades or certificates. Nevertheless, you should have at least a good command of English and either already have your university entrance qualification in your pocket or be about to graduate. It is important that you have a good dose of self-confidence and a desire to learn in a practical way and to work independently.
IT Specialist for Application Development (m/f/d)
Your main task as an IT specialist is the development and programming of customer-specific software applications. You create new individual software, test it and further develop existing software applications. Front- or backend do not play a role for you, because you feel comfortable everywhere. Depending on the requirements, you use different programming languages and development tools for your work. Project planning and control are just as much a part of your job as consulting and training users.
IT Systems Electronics Technician (m/f/d)
As an IT systems electronics technician, you plan and install customer-specific IT systems, configure them and then put them into operation. Your tasks also include error analysis and troubleshooting, as well as advising and training customers.
IT Systems Management Assistant (m/f/d)
As an IT systems clerk, you design and implement customer-specific IT system solutions. Your tasks include advising and training customers, preparing quotations and invoicing orders. You will also be responsible for the procurement of hardware and software and the installation of IT systems. The commercial, technical and organizational management of projects are also part of your varied tasks.
Wholesale and foreign trade clerk (m/f/d)
Customer contact, good expressiveness and negotiating skills are the basis for your training as a wholesale and foreign trade clerk (m/f/d). You learn to obtain, compare and negotiate offers, discuss delivery times, check goods and organize delivery. You will also be responsible for the storage and logistics of goods, including regular inventory control and replenishment.
Office Management Assistant (m/f/d)
As an office management assistant, you will develop into a real organizational talent through versatile tasks. You will support the daily work processes in the Human Resources, Controlling, Accounting, Administration and Project Management departments and can thus find out what you enjoy most and enter this area directly after graduation.
Your Application
Interest raised? Then apply directly (link to the job vacancies) with your CV and your last school report.
Do you still have questions or are you unsure which apprenticeship is right for you? Here you will find all information about our application process and help from our training team.
Initiativ
You have not found a suitable position?
Feel free to apply on your own initiative!