Future-proof color grading for SWR
Public broadcaster relies on innovative technologies and workflows
Qvest has fundamentally updated and expanded the professional color grading environment of public broadcaster Südwestrundfunk (SWR). The core technological component is the renowned high-end Baselight system from color grading specialists Filmlight. The implementation marks a new benchmark in color grading – especially in terms of the level of integration and the chosen hardware and software.
CUSTOMER
Südwestrundfunk (SWR)
QVEST SERVICES
// Technology Consulting
// Systems Integration
Color correction at the highest level
SWR had set itself the goal of comprehensively modernizing its technical infrastructure for professional color correction. Hardware and software components needed to be powerful so that SWR's colorists can carry out all work related to color correction conveniently, intuitively and fail-safe. Qvest set up a suite with five workstations for SWR in Baden-Baden: two for grading, two for assistants, and one for an administrator.
The new IT architecture for the color grading suite was established with a 100 Gbit/s network and 720 TB (terabytes) of central storage at its core. With 10 GB/s read and 6 GB/s write speeds setting the pace, there is more than enough memory capacity on offer, however stringent the network infrastructure requirements become. The grading workstations are integrated into the infrastructure with a 50 Gbit/s network and can handle the data transfer of uncompressed video signals in Ultra High Definition (UHD) at 50p. The colorists have full access to the high-performance workstations located in an air-conditioned server room via a KVM from Guntermann & Drunck.
"When renewing our color correction facilities, our top priority was implementing best-in-class infrastructure that included innovative technologies and workflows. Collaborating on the project work with experts from Qvest and Filmlight helped us achieve this goal," says Marc Weckenmann, responsible Project Manager at SWR.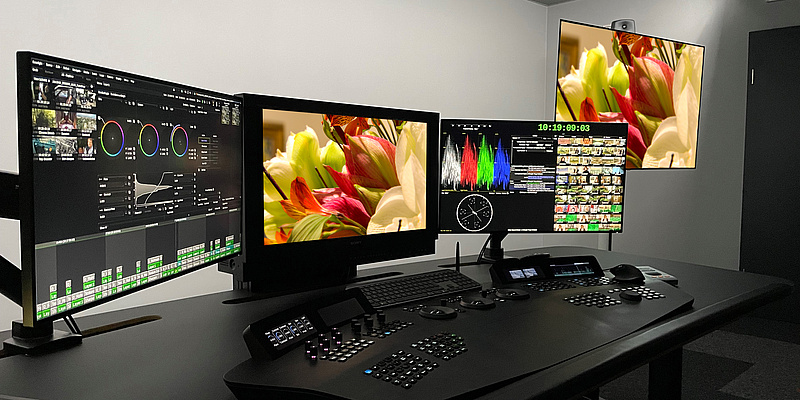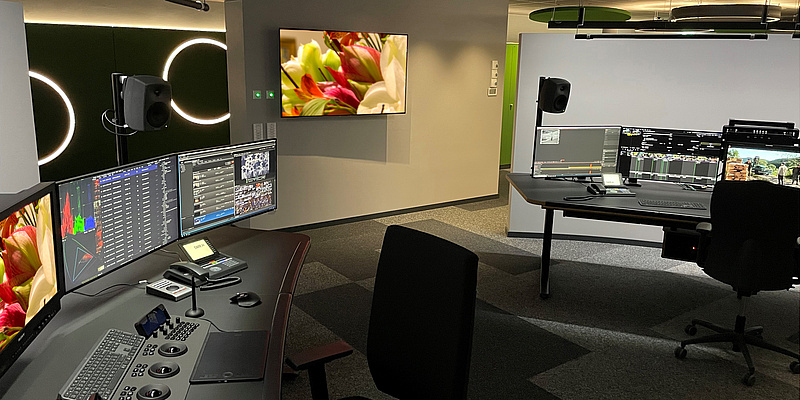 Contact
Let's talk
Get in touch with our experts.
---