The sound makes the movie
Modernized audio production for Herold Studios
Sound design is one of the most important steps in post-production – and crucial for the overall sound of games, videos and cinema, TV or image films. Both movie theaters and users at home are investing more and more in technology – and the demands on sound are correspondingly high.
Qvest has implemented future-proof post-production technology for the renowned Herold Studios: An Avid S6 console with fully integrated Dolby Atmos workflow and digital projection according to DCI specifications enable sound mixing for the best sound experiences.
INDUSTRY
// Audio production
QVEST SERVICES
// Systems Integration
Sound design for film, advertising, games and music
The Frankfurt-based post-production studio is known in Europe and Hollywood for outstanding sound mixing and first-class sound design in the fields of film, advertising, video games and music. In a fully digitized sound studio, Herold offers the full range of audio post-production services including ADR recording and editing of dialogue, sound effects and music.
Sound designers and mixing engineers use state-of-the-art technology to create impressive soundscapes. In addition to film mixing, the production of TV, radio and cinema campaigns for national and international agencies is a particularly important mainstay.
New Dolby Atmos certified sound system
In order to meet the demands of customers in the future, Herold Studios has once again improved its audio production. At its heart is a new Dolby Atmos certified production system with Avid S6 console. It complements DCI-compliant projection as well as the Cinema Server for playback of DCP masters. The Avid Pro Tools controller, integrated by Qvest experts, has been customized in design, layout and functionality, complete with table, to meet the specific needs of the studio.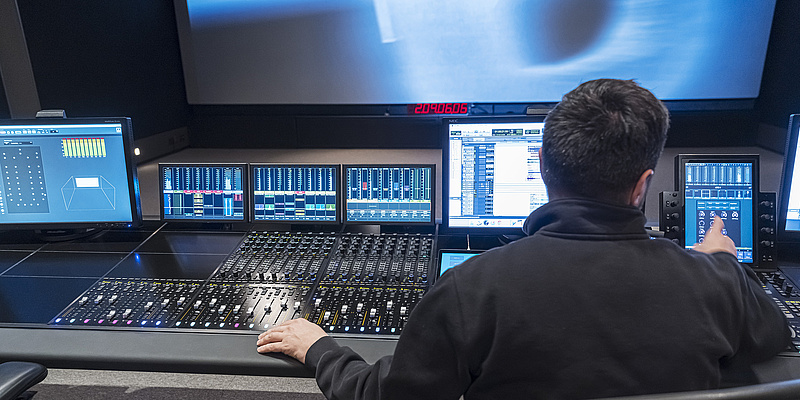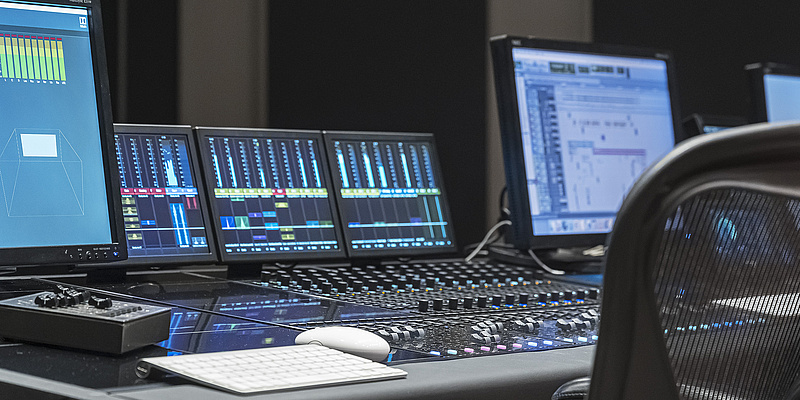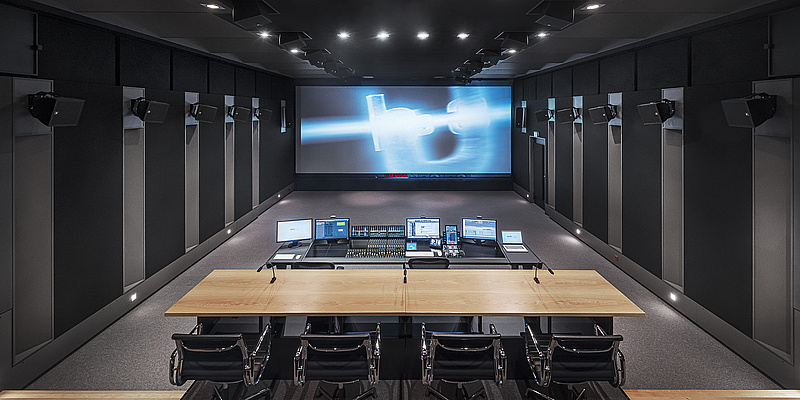 On-time start despite supply chain problems
Just a few weeks after the contract was awarded, Qvest was able to hand over a fully operational system to Herold Studios. To ensure a timely start-up, Qvest temporarily provided components that were unavailable due to ongoing global supply chain issues from its own extensive rental equipment pool.
Herold is not the only post-production studio to rely on Qvest's efficient project delivery. Other audio customers include Torus in Cologne, Rotor Film in Babelsberg, and D-Facto in Hamburg and Berlin.
Contact
Let's talk
Get in touch with our experts.
---