Unique surround-sound control via app
Published 27. September 2021
Two steps forward with intuitive spatial sound design
Networking individual loudspeakers allows for the superb control of sound in a room of any size, which is also known as spatial sound. Spatial sound design can be a complex process. This is because at a concert, the listening experience should be identical from any position in the auditorium, or in a play a person enters the stage on the left and exits on the right.
To simplify the configuration process, Meyer Sound planned an iPad app that would allow live sound experts to control as well as automate spatial sound design. Experts from tarent, a Qvest Company, were brought in as a technological partner to implement the app.
How software with Spacemap Go enlivens concert halls and thrills people
Over 4,000 Galileo GALAXY sound processor units sold show, what a success the network platform is in the music industry. The setup of a Galileo GALAXY network platform consists of one or more Galileo GALAXY units to which all required loudspeakers are physically connected and thus integrated into the network. Since Meyer Sound's network solutions already have a development interface anyway, the basis for our iPad app development was already taken care of. The Sound Processor is configured via the Compass desktop software or the Compass Go iPad app, which accesses the same interface. The collaboration comprised a three-person development team on our part as well as the Meyer Sound team, consisting of designers, project managers and technical contacts for their software development – a project team that worked together across various locations from Europe to Berkeley in California.

A special challenge for the development of Spacemap Go was the control of all hardware components in their various forms. Meyer Sound offers an extensive portfolio with different generations of hardware. This also results in different communication channels and was treated with great care on both sides so that the software can support any hardware configurations. The close collaboration with the sound engineers and the team also allowed for the quick implementation of requirements at the time of development. This made the entire architecture of the app more complex, but at the same time ensured a larger range of functions than initially planned. The end result is a high-performance and intuitive iPad app.
Start of a new era at Meyer Sound
For 40 years, Meyer Sound has stood for the highest quality sound with reliable hardware. Starting as a manufacturer of active loudspeakers, the product portfolio now ranges from compact studio loudspeakers to complete sound installations for cinemas, auditoriums and concert halls, as well as sound setups of any scale. The introduction of the Galileo GALAXY network platform ushered in a new era for the company, where speakers can be controlled and configured in different zones over a network.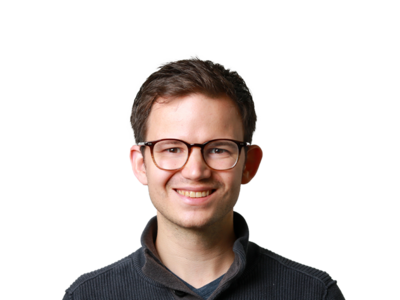 Timothy Krechel Technology Consultant at tarent, a Qvest company
In a team of designers, developers and sound engineers, we worked on the Spacemap Go app for more than half a year together across multiple locations in Europe and the US. We have also significantly exceeded the originally planned functional scope in a very short time and could combine large parts of previously separate software in just one compact app.
Meyer Sound makes the functionality of Spacemap Go available to all users as part of its standard software. The iPad app itself will also be available for free. Even before its release at the end of 2020, the software was already in use for the off-Broadway production of "Dracula and Frankenstein" in New York.
Contact
Let's talk
Get in touch with our experts.
---