You are visiting from the USA, Canada or Mexico. Visit qvest.us for our US-related Content!

It's all in the mix! Visionary teams for flawless results
We believe that the best way to achieve the best results is with the right mix of people and methods. Through methods such as Scrum or Kanban, we actively involve our customers in the development process and thus ensure rapid project progress. The teams, consisting of a scrum master, project owner and developers, work independently and under their own responsibility. Our Qvest teams think and work in an agile manner and are in permanent dialogue with our partners on the client side in order to achieve the best possible result together.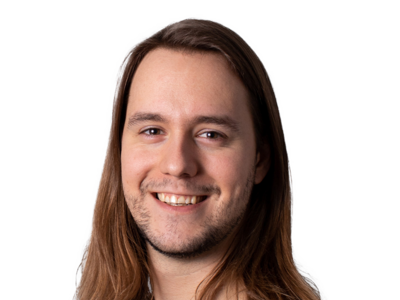 Adrian Salamon Scrum Master at tarent, a Qvest Company
We focus on concrete and constructive feedback loops and continuous improvement. Code reviews and stand-ups are measures that make up a successful team.
Methods, skills, project management and customer dialogue perfectly coordinated with each other
Experienced scrum masters and project owners ensure the success of software projects. As expert sparring partners, they steer Qvest projects and involve customers transparently and effectively in the development process.
We put together a technical team of consultants, developers, UX experts and solution architects that are ideally suited to the customer's requirements and thus bring together the expertise needed for individual project implementation.
Qvest has the experts in agile software development working in cross-functional teams, so there is interactive and productive exchange.
Most Trending Contributions
The Qvest team: where the team is the star
Knowledge, skills & efficiency in harmony
Knowledge exchange: Our software development employees bring expertise from the areas of back-end development and full stack development as well as IoT & AI. Cross-functional collaboration creates a knowledge exchange that expands the skills and field of vision of each individual and can thus ensure top performance in all positions. For our customers, this means a team that is able to map extensive requirements in a short time.
Quality: Internal review processes, documentation, security, and performance meet the highest quality standards for the benefit of all involved.
Cooperation: Using methods such as Scrum or Kanban, the Qvest experts actively involve the project partners in the development process and enable close coordination between the customer and the Qvest team.
DevOps culture: We ensure collaboration, defined responsibilities, short release cycles and the continuous integration of experience.
Efficiency: Through approaches such as automated build and test processes (test-driven development), we reduce effort and accelerate the development phases.