Mobile live production solution for Asharq News
Arab 24/7 multi-platform news and media hub uses fully equipped mobile TV station
Qvest has designed and implemented a fully configured mobile TV station for Asharq News which is headquartered in Riyadh. The end-2-end architecture is based on state-of-the-art media and IT technology and stands for maximum technical flexibility in live news coverage.
QVEST SERVICES
// Technology Consulting
// Systems Integration
Full connectivity to the existing infrastructure
The new production environment covers all media workflows from ingest to playout. It integrates seamlessly with Asharq News' existing corporate and broadcast network infrastructure. Thanks to short set-up and dismantling times, the transportable setup can be deployed very quickly almost anywhere in the world.
Best-of-breed approach
After successfully testing the full-featured setup on 180 square meters at Qvest's premises in Cologne, Asharq News now benefits from a powerful mobile TV production environment for live news. This comprises a studio environment with fully integrated systems from industry-leading companies includíng Grass Valley cameras with augmented reality capabilities, a complete production environment with camera control, video and audio mixing, and Avid FastServe Studio Playout.

The new mobile newsroom provides up to 40 workstations for journalists, who can access an Avid PAM system with 480 terabytes of usable Avid NEXIS media storage. In addition, Asharq News staff enjoy customized Avid iNews newsroom software, editing based on MediaCentral | Cloud UX, voice-over capabilities, the software-based IP compliance solution Mediaproxy, and full integration of the station's news agencies.
"This mobile TV production facility is an important addition to our 24/7 multi-platform approach. Thanks to this latest collaboration with Qvest, we are taking the broadcast experience for our viewers to the next level", says Omran Abdallah, CTO at Asharq News.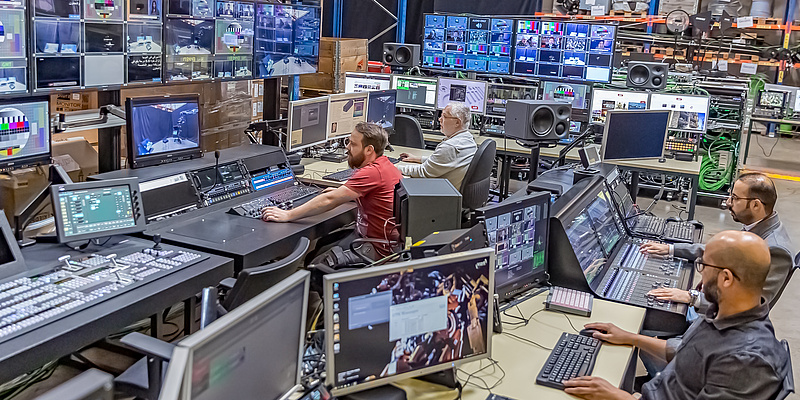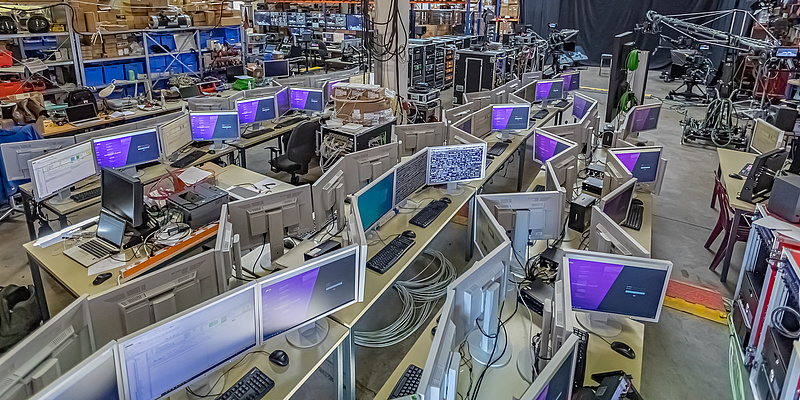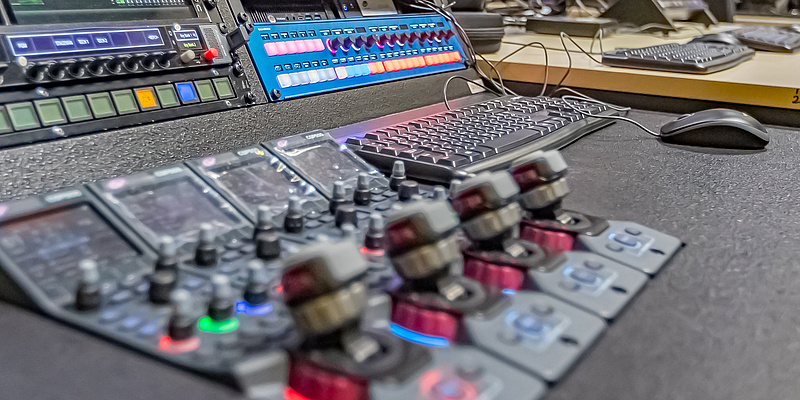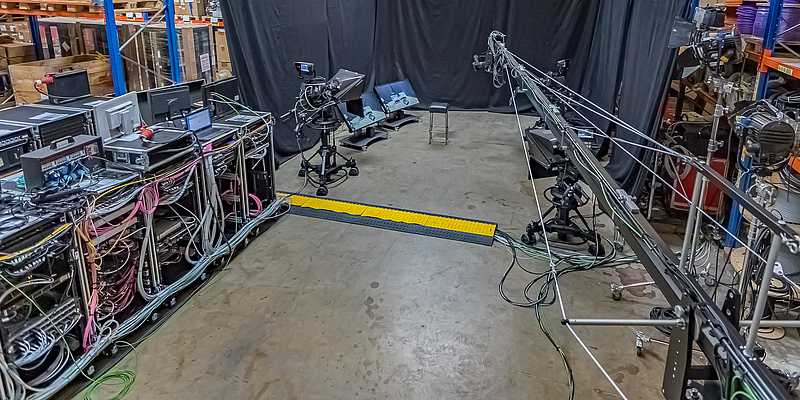 Integrated solutions (excerpt)
Mobile studio and galleries
Vizrt and stYpe for Augmented Reality
Vizrt live graphics
Grass Valley cameras and Vision Mixer
SSL audio mixer
Riedel MediorNet
Riedel intercom
Shure microphones and antennas
Vinten pedestals for the cameras
Crane from Egripment
Autoscript prompter
Avid FastServe Studio Playout
Mobile newsroom
Avid iNews
Avid NEXIS
Avid PAM
MediaCentral | Cloud UX
Mediaproxy
Live streaming
Contact
Let's talk
Get in touch with our experts.
---