Published 20. September 2021
Building the home of sports
The new sports production and broadcast center "Sky Sport HQ" offers Sky a state-of-the-art production facility for the entire world of sports such as live sports broadcasts, Sky Sport News HD on free TV, and the new sports portal skysport.de. The technological consulting in the development and planning phase, the design of the system architecture as well as the system integration, delivery and commissioning of the broadcast, production and IT infrastructure were carried out by Qvest.
Customer
Sky Sport Germany
Industry
// Sports
// Broadcasting
Qvest Services
// Consulting
// Product Delivery
// Systems Integration
// Trainings
Distribution via linear TV, OTT, web and social media
For Sky in Germany, Qvest planned, designed and realized the new sports production and broadcasting center "Sky Sport HQ" on a total area of 4,600 m2. Sky Deutschland now operates one of the most modern and largest broadcast IT infrastructures for live sports in Europe. The company can now produce all sports content in-house and distribute it via a wide variety of distribution channels – such as linear TV, OTT services and via web and social media.

Besides two live studios, interconnected control rooms, editing suites, ten dedicated voice-over booths, and a conference area with twelve fully equipped production islands, the infrastructure also consists of two TX control rooms for controlling the four 24/7 main channels and ten occasional channels.
Innovative features related to the IP backbone, the studio and graphic workflow for augmented reality and coverage during conference productions mark a new era in live production at Sky Deutschland.
Integrated solutions (extract)
Touch user interface for studio automation Viz Mosart
Real-time graphic application Viz Pilot
Control room solution Viz Opus
Graphic systems Libero, Arena and Multichannel for analysis and on-air integration of graphic elements
Live production servers EVS XT & XS with up to 60 ingest channels and 76 live signals
Conference area with twelve fully equipped pro-duction islands support three-way teams for live conferences
MediorNet real-time network
VSM Broadcast control system
Integration of Audio-Over-IP-network based on Dante with audio products from Lawo
Core Switches type Nexus 7710 for the central IT backbone with Nexus FEX2248TP-E and Catalyst 4948 Access switches
Playout server, playout router and ADC automation
Mixers, cameras, glue equipment
LED studio walls, M2.5C
LED floor studio, LED Floor Studio, Zirkon7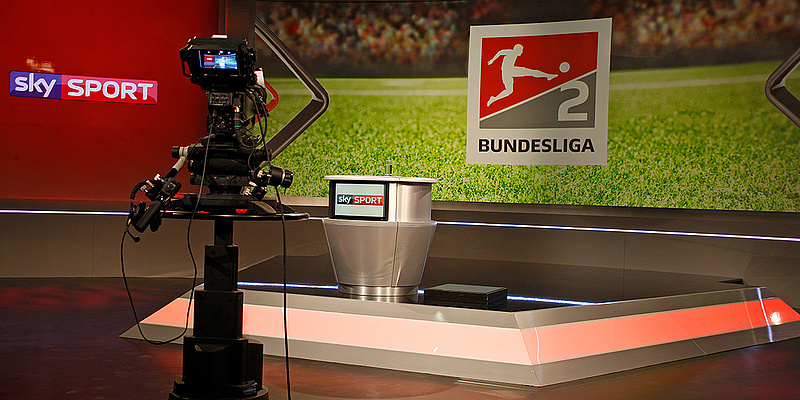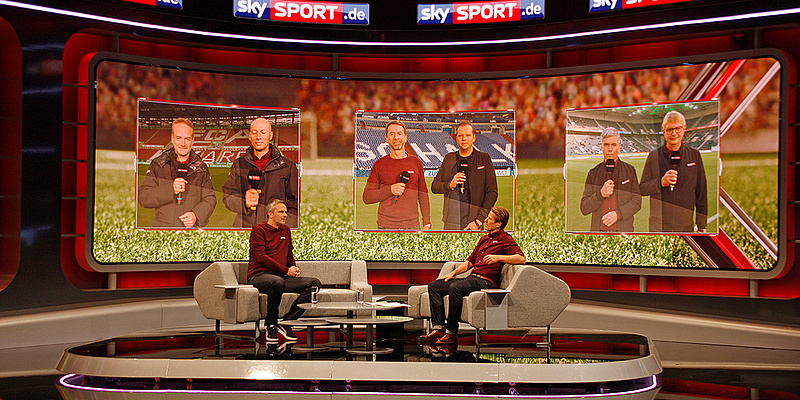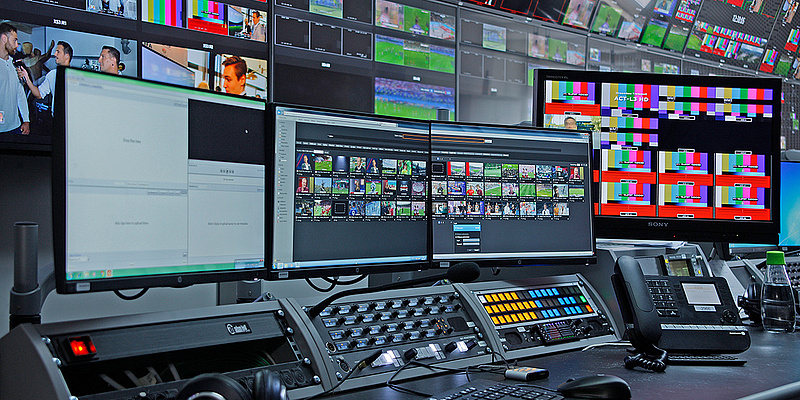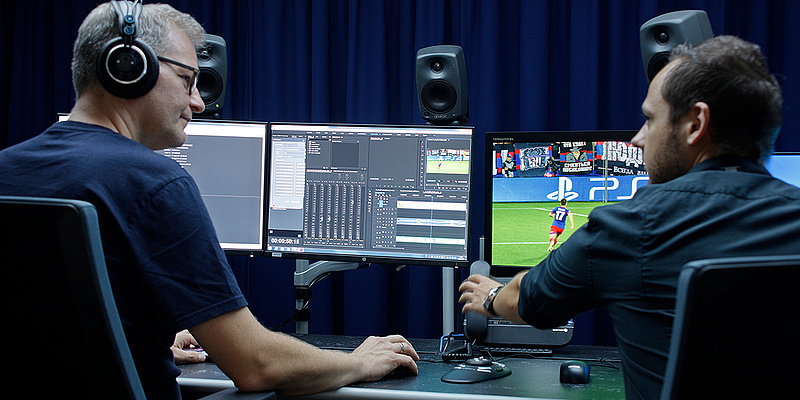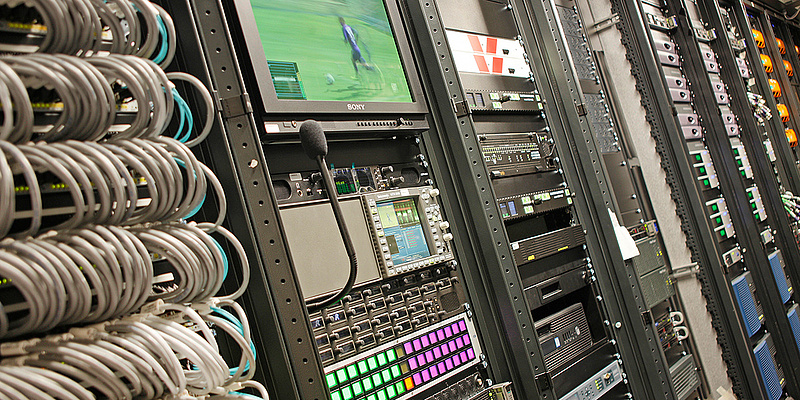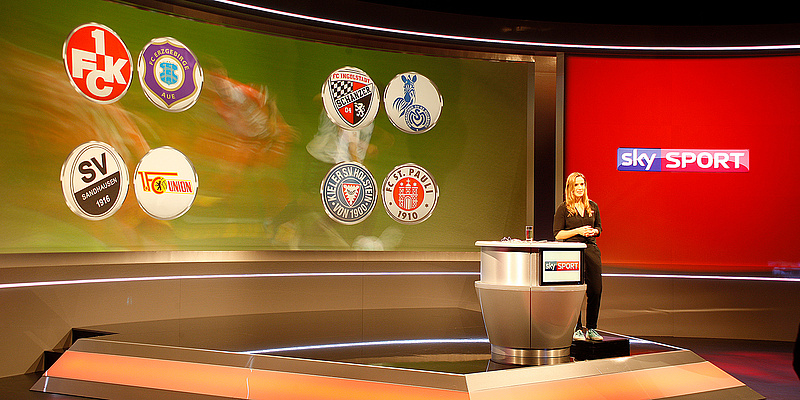 Contact
Let's talk
Get in touch with our experts.
---