May 17 - 19, 2022
Hall 5, Booth A5-10
Dubai World Trade Centre
Meet Qvest at CABSAT
More choice, more options, changing needs, faster decisions: The enormously accelerated processes due to digitalization require a strategy that transforms people and technology in harmony. Our industry-leading consulting and technology services, solutions, and products help you harness the enormous potential of media change, take your organization to the next level and give you the competitive edge.
Visit our stand and find out more about our portfolio in these areas:
Digital Media Supply Chain
Content Production
Software Development
Multi-Experience
Cloud & Remote Editing
Media Workflow Integration by qibb
Cloud Playout by HMS
Quality Compliance by Mediaproxy
Experience the cutting edge of Cloud Editing
For the first time in the MENA region we will present one of our latest innovative developments: Discover a powerful Cloud Editing solution for broadcasters and publishers, network agencies, brands, and postproduction companies! It contains not only the full range of Adobe Premiere Pro functions, but also many other applications such as the Adobe Creative Cloud apps, LucidLink, Leostream, Teradici, and Helmut4.
All relevant components are tied together by qibb. This powerful cloud management platform is designed for the greatest possible openness and flexibility, enabling a smooth and flawless user experience, streamlining your workflows, and giving you full cost control.
Check out the Qvest Cloud Editing solution at CABSAT!
Listen to our speech at the Digital Hub Stage
Join the presentation and learn how video editors, IT operators, and buyers benefit from a seamless and versatile remote editing solution based on a future-proof cloud platform.
Title: The cutting edge of Cloud Editing: how to benefit from the ultimate remote editing solution
Speakers: Yunis Mohamed (Qvest) and Jonas Michaelis (qibb)
Place: Digital Hub Stage, Hall 5
Date: May 19, 2022, 2:00 p.m.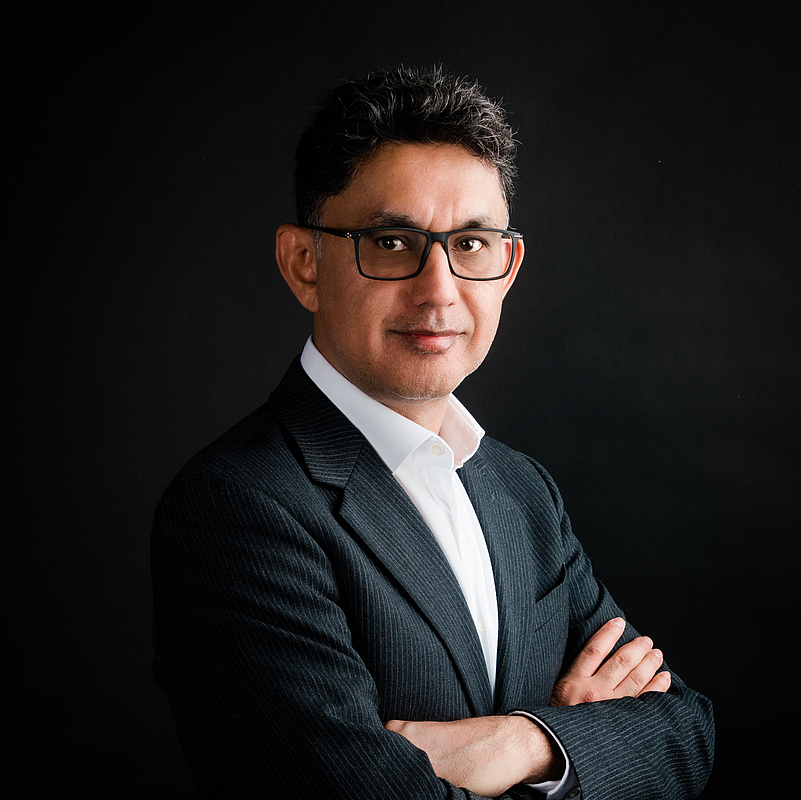 Meet the speakers
Yunis Mohamed
Yunis is a Senior Solution Architect at Qvest in Dubai. He joined Qvest in early 2015 and has gained extensive experience in the media and broadcast sector with a focus on consultancy and design for data and workflow management systems for D2C solutions (direct to customer).
Make an appointment
Visit us at Dubai World Trade Centre, Hall 5, Booth A5-10 to talk about current industry trends, exchange ideas and learn more about our latest services, products, and solutions that are designed to improve your business workflows. Our team of experts is at your disposal.