Vertical video: here to stay
Björn Korb
Head of Marketing
Published 13. September 2021
A stellar trajectory: vertical videos are permeating the world of media
Just a few years ago, vertically recorded videos looked aesthetically unprofessional. It was therefore not uncommon to assume that smartphone users would not be able to use their devices correctly. Fueled by Instagram Stories and Reels as well as TikTok, formats such as 9:16 are now commonplace and have long since become the "new normal", especially in the world of social media.
Content creators and creative film-makers have recognized this for themselves and even those responsible for media in top-class sport are delivering content tailored to it in order to quickly build additional reach. A synopsis.
Some stats on vertical video
The relevance of vertically orientated content becomes clear when you look at the statistics: according to the Mobile Overview Report, we use our smartphones in landscape format for only six per cent of our screen time. Or to put it another way, we hold the device vertically for more than 3.5 hours a day and horizontally for only around eight minutes. This sounds logical, as most apps follow the more ergonomic and natural handling principle in portrait format. So, it makes sense that moving image content is consumed in the same way.
In addition to the rapid increase in online consumption and time spent on smartphones, social media apps such as Facebook, Instagram and TikTok are increasingly dominating user behaviour nowadays. Apps for social networking, messenger services and video & entertainment are the clear leaders in the rankings of the most popular app categories.
With social media apps and the associated news feeds and streams especially, it is much more convenient to hold the smartphone vertically. This in turn has a significant influence on the moving image content.
Latest Figures
If you look at some of the latest figures on the development of online user behaviour for video consumption, this development is underlined once again:
according to Wistia, Internet users consume 2.6 times more content with embedded videos compared to content without videos.
eMarketer found that more than 75% of all videos available online are accessed on mobile devices.
90% of the videos viewed vertically have a higher completion rate compared to videos viewed horizontally, according to research by Mediabrix.
The screens of smartphones have become significantly larger in recent years and are designed for full-screen media playback mode. This makes it much easier to capture image details even in the vertical view. Further evidence of the growing popularity of vertical videos is that the UX design of YouTube's mobile app is now also optimized for operation in portrait mode.
Even manufacturers of TV sets want to jump on the bandwagon - or, to keep the metaphor going: the ascending rocket - in order to remain attractive to Generation Z in particular. Samsung, for example, already unveiled a rotating Smart TV in 2019, which invites you to enjoy a popcorn evening with a traditional cinemascope feel or a vertical live video chat with friends.
Story-telling: rethinking the visual language
All this has major implications for media professionals in the creation, production, and distribution of moving image content. If you want to produce for portrait format, you have to rethink and take individual image perception into account if you don't want to exclusively produce documentaries about giraffes or the earth's most beautiful skyscrapers. Vertical videos have their own rules.
For example, while we are accustomed to actions and movements running along the horizontal axis in landscape format videos, the visual storyline in vertical videos is orientated along the vertical axis. Rapid camera pans can quickly become confusing to the eye and important scene content is lost at the edges. Vertical videos therefore show their strengths, for example, in portraiture, e.g., of people and their faces.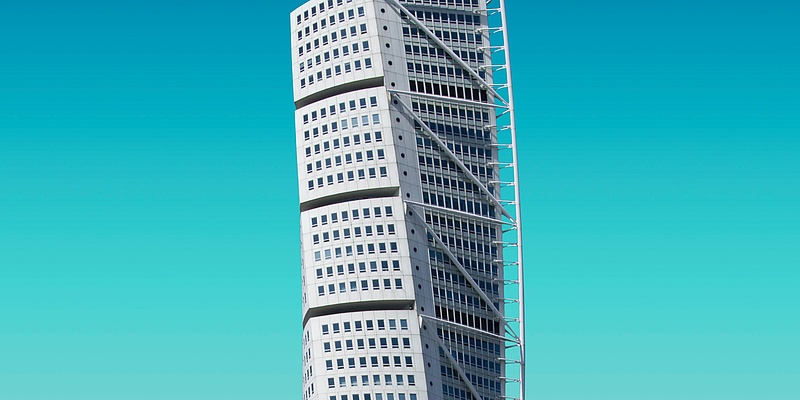 vertical video is not only suitable for capturing skyscrapers ...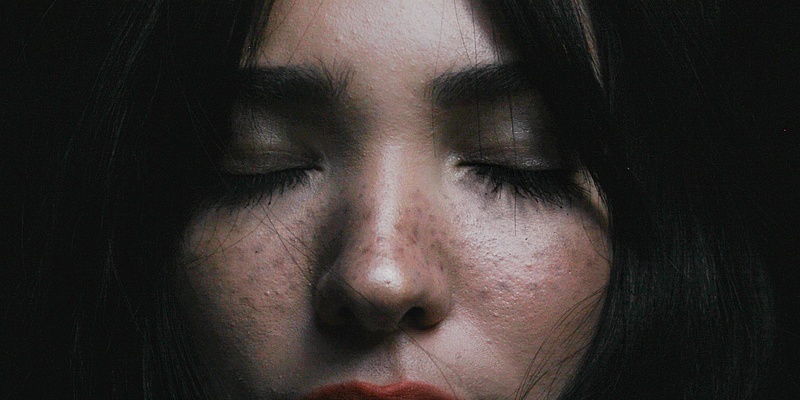 ... it especially shows its strengths in the portrayal of people.
A film festival for vertical video
The Vertical Film Festival (VFF) shows that vertical video not only plays a role in the social media environment, but also finds followers in scenic production. Since 2014, Australian organizers Natasha and Adam Sebire and their non-profit team have been inviting creative filmmakers to St Hilda's Church in the Blue Mountains to screen their portrait-format films to a panel of judges and a growing fan base. With international impact: the phenomenon is spreading and is now finding imitators all over the world.
Other creative minds in the media industry have also been already experimenting intensively with portrait mode in scene production. In a synopsis worth reading, the Norwegian broadcaster NRK, for example, has recorded its first experiences of vertical video production in a web documentary.
Vertical content refinement
Today, anyone who wants to produce video content such as vlogs, shorts, commercials, teasers or features in vertical format can make use of software and apps that are capable of doing so. Editing programs are no longer the eye of the needle. Companies such as Adobe have recently expanded their line-up for social content production. With Premiere Rush, for example, the Canadian provider has launched software developed especially for social content. What makes Premiere Rush special is that it is available as a smartphone app as well as a desktop application and all footage is stored in the cloud. This means that you always have access to the latest editing status of your material on both your smartphone and your computer, and there is no need for cumbersome data transfers between devices. In addition to cloud-based footage enhancement using a range of standard tools, Premiere Rush also allows videos to be shared directly to TikTok, Instagram, Facebook and YouTube in all common frame ratios and/or timed for later publishing. If more tools and functions are needed in post-production, Premiere Rush projects can also be synchronized with Adobe Premiere Pro and edited further.
This process is just as easy, but with less functionality and fewer integration options, with smartphone apps such as Quik from GoPro, Magisto, InShot, Mojo, FilmoraGo or iMovie.
Vertical video makes reach skyrocket
What was initially still the domain of content creators from the social media cosmos is now increasingly finding its way into the media mainstream - even up to top-level sport.
The recent example of the German Football League (DFL), for example, demonstrates the important role that vertical video can play in building reach and attracting new target groups. As an example, the DFL Supercup 2021 was also produced and broadcast in 9:16 format for the first time in parallel to the usual TV landscape format. Based on a setup with a total of nine cameras, specially deployed for the vertical format, as well as a separate production control, smartphone users were able to enjoy spectacular images, customized graphics and value-added content in portrait format. The livestream was broadcast by media partners SAT.1 (ran) in Germany, OneFootball in Brazil and Sky in the UK and Ireland. SAT.1 recorded around 450,000 viewers on TikTok, OneFootball even more than 500,000 users and in one over 50,000 new followers of the TikTok channel at a stroke.
The numbers are impressive when you realize that, especially with a football broadcast, visual appeal would be expected to suffer due to the width of the field and the fast-paced game scenes in the vertical format. The fact that a significant reach can nevertheless be built up shows how important it is to respond to the behavior and needs of users - even if it is accompanied by apparent concessions in terms of image section.
Social content integration in classic TV formats
Portrait mode is also used in other live situations, for example as an editorial stylistic device. News broadcasts no longer rely solely on video footage of events on the ground captured by reporter teams, but also use user-generated content from eyewitnesses. It is in the nature of things - or literally in the hands of the eyewitness - that this content is usually recorded almost exclusively with smartphones and in portrait format. This is one reason for news broadcasters to rethink their studio design and, for example, to integrate LED walls in 9:16 format into the studio backdrop in order to optimally embed social content in the news presentation.
All examples impressively demonstrate how important it has become for media providers to be adaptable to viewers' media consumption behavior. Whether it is the development of new target groups, the expansion of reach and thus advertising revenues or the aesthetic embedding of vertically produced content in proprietary program formats: it is important to be able to react to new needs both technically and commercially with a permeable content strategy - be it in creation and production, the media supply chain or in the area of distribution through multi-format and multi-platform content delivery.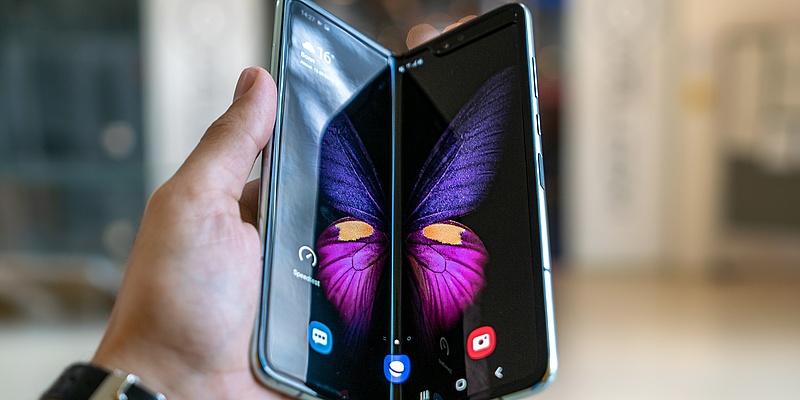 Foldable smartphones: All new?
Foldable displays - everything starting over or everything different?
With foldable displays in mobile devices, the next format generation has recently made its way into our everyday lives. And again, it is tech giant Samsung that wants to establish the trend. Once unfolded, the Galaxy Z Fold3 reveals an almost square-looking display in 22.5:18 format. In contrast, 16:9 or 9:16 seems almost "old-fashioned" again, even though Samsung still retains the well-known aspect ratio of landscape or portrait format when the screen is closed.
Only time will tell to what extent the trend of foldable displays and thus new formats and requirements for content production can even have a disruptive effect. For media professionals in both creative and commercial contexts, it won't do any harm to follow this development closely. The example of vertical videos shows the dynamics and penetration with which a format can develop - from a festival for enthusiasts in a town of 8,000 people in Australia to a "social media reach booster" on all the popular global digital platforms.
Contact
Let's talk
Get in touch with our experts.
---