"Young people have unique opportunities with us"
Published 30. November 2022
When starting, it's not in-depth knowledge that matters, but enthusiasm for technology and media.
Konstantin Knauf started at Qvest as a student and is now one of the managing directors. In this interview, he talks about what young professionals need to bring with them, what they can expect and how they are supported.
Question: Konstantin, how did you first come to Qvest?
Konstantin Knauf: I studied electrical engineering with a focus on media technology at the Bonn-Rhein-Sieg University of Applied Sciences in Sankt Augustin. During an internship in 2007, I got to know the then Wellen+Nöthen GmbH, which at that time had around 50 employees in Cologne and Berlin. The following year, I wrote my diploma thesis in project management at the company.
I found it very valuable to have been actively involved in all processes right from the start – for example, in a project for Deutsche Welle in Berlin. This trusting and collegial interaction, even with newcomers, has not changed to this day.
The company has changed a lot since you joined. How have you experienced this change? What do you take with you from the transition to your new position on the management board?
The company's founders – above all Peter Nöthen, today's Qvest Group CEO – have always focused on growth. Nationally and internationally. In this context, one of our most important pillars was and is the project business with media companies. I, too, quickly got the impression that we could be very successful here in the short, medium and long term. This has been confirmed in recent years, which have been characterized by strong expansion.
Of course, a larger company – Qvest GmbH today employs more than 200 people, the entire Qvest Group more than 1,200 – has to be managed differently. Clear structures are particularly important here. Even today, we try to retain the advantages of smaller units: short communication channels and quick decisions.
We have always given employees a great deal of freedom to organize their activities. In the meantime, we have changed the internal organization to "teams" that are oriented toward the principles of agility – a conscious decision toward more self-responsibility. A particular and ongoing challenge here is to shape change processes in such a way that all employees are involved and can contribute. This is also a particular concern for me in my new role.
What other topics are you focusing on?
In addition to the opportunity to develop personally and act on my own responsibility, I am particularly driven by our diverse projects and technological topics related to the profound change in the media – also in an international context.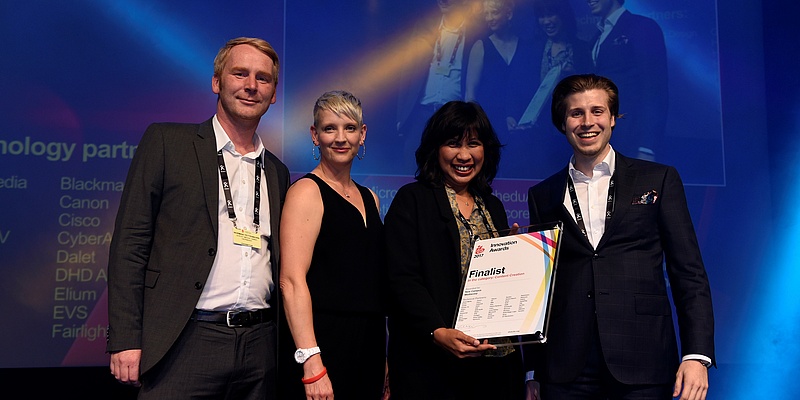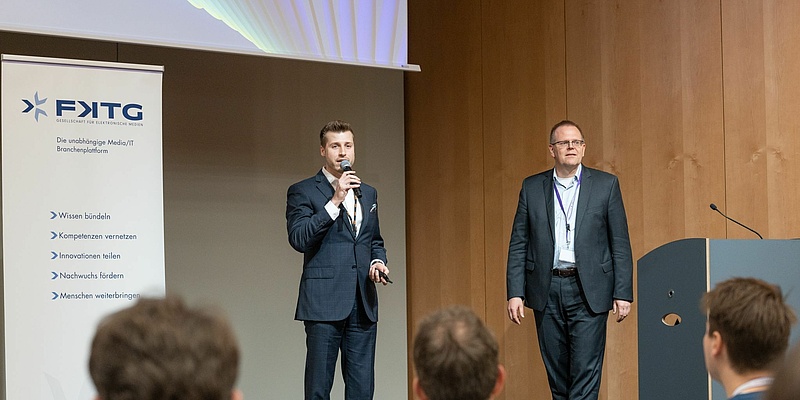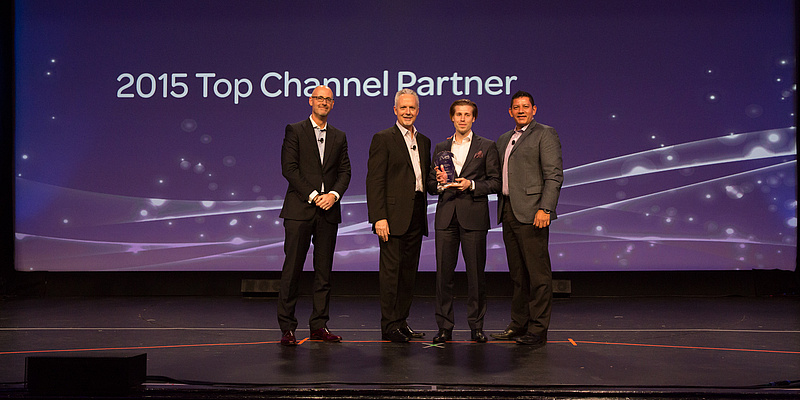 You already joined Qvest as a student. What programs does Qvest offer students, graduates and trainees today?
In general, we offer several entry opportunities for junior staff – for example, direct entry into one of our project teams, which focus on project delivery, and entry into one of our SME teams, which consists of experts in specific areas or for specific solutions. However, we are also constantly looking for students and graduates to join us in more internal areas such as purchasing, logistics, marketing, and finance as part of a part-time job, thesis, or internship.
Qvest also offers a wide range of opportunities for training and study with a practical focus – from commercial vocational training to various dual Bachelor's degree programs and part-time Master's degrees, there's something for everyone! I myself graduated with a Master of Arts in General Management (M.A.) degree from the Steinbeis School of International Business and Entrepreneurship (SIBE) in 2010 with the support of the company. We continue to offer this program in cooperation with the SIBE to both new and long-standing colleagues to this day.
In all cases, our goal is always to offer permanent employment, i.e. to bind new colleagues to the company in the long term. At the same time, young people at Qvest have the unique opportunity to get to know a wide variety of subject areas and company locations, including abroad. We are a permeable organization in which employees can try their hand in many areas – combined with the possibility of returning to their old position one day.
You yourself studied electrical engineering. Is technical knowledge a basic requirement for starting a career at Qvest?
It is not in-depth technical knowledge so much as enthusiasm for technology topics and fun with "media" that should be present in our career starters. Technologies are changing much faster today than they did just a few years ago. The ability to understand technology and products, to evaluate the benefits of a project for the customer, to penetrate and critically scrutinize processes and procedures – all this is more important than ever and will continue to develop over time.
Also indispensable in an internationally operating company like Qvest is openness to new topics, other perspectives, cultures and the social framework in which developments take place.
How has the company supported you in your career? And what are your own aspirations when it comes to promoting young talent?
We worked predominantly as a team. That's where I experienced the most valuable support: when working with colleagues who shared their knowledge in their daily work. That's where you get feedback quickly, learn what you can do better, and develop further. This is still true today across all levels of the company – you just have to dare to ask.
Qvest invests a lot in structured employee development. This includes transparent onboarding processes, defined checkpoints already during the probationary period, regular employee appraisals, the promotion of direct feedback at team level and continuous further development as part of a personal career path. Not only, but especially young people at the beginning of their career are closely accompanied by such concepts and structures at Qvest. In addition, they are supported by a personal mentor or a permanent advisor.
Did you always have the ambition to move up to management level, or did that develop?
That came with time. Anyone who wants to make a career with us also gets the chance to do so: We offer everyone who is interested in the topics that are important to us – media, technology, digital transformation, change, national and international projects – great opportunities to get started and develop personally. Of course, this looks different for each and every one of us. We don't have an up-or-out culture. We reward performance.
---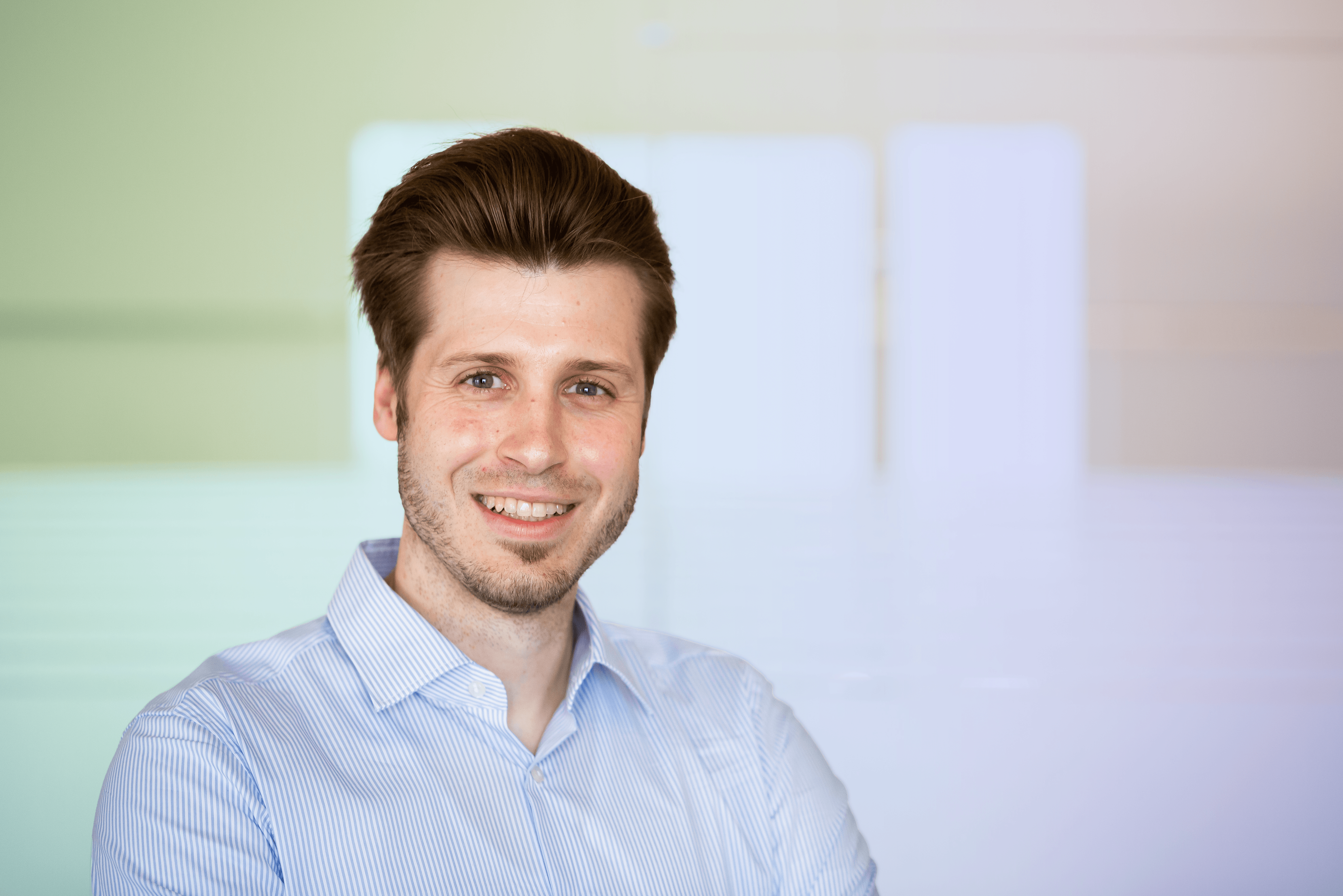 About Konstantin
Konstantin Knauf has worked at Qvest since 2007 and was Director Consulting since 2018. Konstantin and Jawid Mahmoodzada have been Managing Directors of Qvest GmbH since 2022, responsible for the consulting and technology business in Germany and Europe. Christian Boris Hönig completes the Qvest GmbH management team as Chief Financial Officer.
---
The Qvest Group has set itself high goals for the future. What can newcomers look forward to?
Looking ahead, we will continue to address the issues of digital transformation and turn our attention to other tasks relevant to the future. Qvest wants to grow continuously and acquire new companies. As a subgroup of RSGB SE, we have a strong partner in the background who is interested in the long-term sustainable development of its investments. RSBG SE is a holding company of the RAG Foundation, whose investments generate part of the income that the foundation uses to finance the perpetual tasks from the German coal industry. It is a great feeling to help with your own work in the successful transformation of the former mining regions in the Ruhr, Saar and in Ibbenbüren.
The individual companies in the Qvest Group work closely together. The exchange within the Group at team level and in projects, the development of collaborative offerings and new challenges bring us closer together. We learn from our partner companies, see what they do better and grow from it. At the same time, we share our ideas and concepts with them, helping them to develop further as well.
So if you want to work in a global company, are interested in digital transformation topics, appreciate a pleasant working atmosphere and great colleagues – all doors are open at Qvest.
This leads us to the final question: What is the best way to apply to Qvest?
We also strive for simplicity and clarity in the application process: submit your application, interview with one or two specialist colleagues, possibly a second round, contract offer – and you're ready to go. Applicants don't even need a cover letter. Curriculum vitae and contact details are all that's needed. We also dispense with assessment centers. We may ask candidates to prepare a short case to assess their thinking and presentation skills. But that's about it.
All entry-level opportunities can be found on the careers page. Of course, we are always happy to receive unsolicited applications – be it for a paid internship, an apprenticeship, a thesis or a student job.
---
Contact
Let's talk!
Get in touch with our Experts.